Former student charged in murder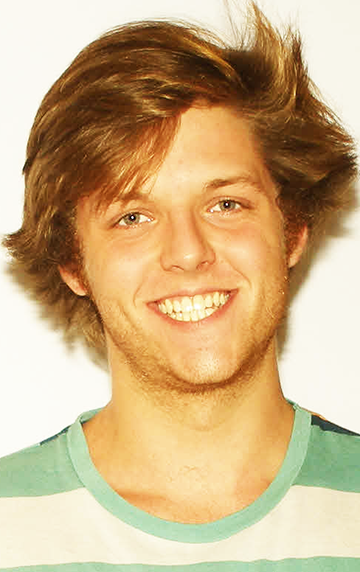 Theater Professor Brent Noel said Ethan Spruill was the life of the classroom when he attended OCCC.
"[Spruill] was a nice guy … he was one of the leaders of the class."
Noel said he was stunned when he heard that Spruill was in Cleveland County jail, facing first degree murder charges.
Spruill, 22, of Norman, was arrested at approximately 10:30 p.m. Feb. 15 after police responded to a disturbance complaint, according a Norman Police Department press release.
The release shows Spruill had an altercation with his neighbor, Aaron Donelle McCray Jr., 22. McCray received multiple gunshot wounds and later died at a Norman Regional Hospital.
According to the criminal charges pressed by Cleveland County District Attorney Greg Mashburn, Spruill became upset when McCray's wife came to his apartment and asked him to keep the noise level down.
Spruill then followed McCray's wife downstairs and began banging on the door, screaming at her to open it, according to the charges.
Charges show Spruill then entered the apartment and struggled with McCray before he shot McCray multiple times.
Alcohol may have been a factor, according to police.
At the police station, Spruill "made numerous spontaneous utterances about shooting McCray and about drinking alcohol before the incident occurred," according to the charges.
According to a source in Records and Graduation Services, Spruill last attended OCCC in spring 2013. The source said he was enrolled in fall 2013 but dropped his classes.
Noel said Spruill was in "Romeo and Juliet" when it was performed at OCCC. He said Spruill often socialized with his fellow classmates and showed no outright signs of aggression.
"He was an up-and-coming young actor," Noel said. "He showed promise."
Despite Spruill's size, Noel said, he was a nice guy and did not exhibit any unusual or violent behavior.
"There was never any indication that [Spruill was violent]," Noel said.
"I'd heard through the grapevine that he'd had some issues with volatility … but he was never violent in any classes.
"He was large, but not intimidating … . In fact, we had several people refer to him as 'the Gentle Giant.'"
Follow the Pioneer Online at http://pioneer.occc.edu for updates.
To contact Siali Siaosi, email seniorwriter@occc.edu.