Fitness classes free to students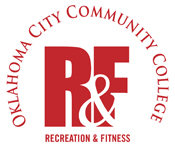 The spring semester has flown by, and it's the last chance for students to head over to the Recreation and Fitness department to try out any of the free classes offered to students, before the semester ends and they are no longer available for students.
All of the fitness classes require little to no experience when it comes to personal fitness, and any interested OCCC student can pop in and try out a class by checking in at the Wellness center desk with their student ID.
One of the more popular classes, TRX, can be a great way for students to get in shape fast, according said TRX instructor Gary Lombard.
"People get tremendous results quickly," he said in a previous interview. "It can be as gentle as folks want it to be, or as challenging as folks want it to be."
So, it's a great way for people who even have some chronic pain issues to exercise because of the support that the straps give, but it's also a great way for the most advanced athletes to take their strength to new levels."
"I like for people to think about what their goals are when taking this class. And, I can get them to doing the things that will help them accomplish."
TRX classes are offered every Monday, Wednesday, and Friday and multiple classes are held during lunch time. This offers students an easy get-away from the stress of finals to go and blow off some steam.
Another convenient class that is held during lunch hours is Cardio Kickboxing/Cross Training.
Instructor Julie Slate believes that this class is great for students looking to a get a quick workout in with a limited schedule.
"Students can get a full body workout in a very short time period, which is very handy."
Slate's class is held from 12:30 p.m. to 1:30 p.m. on Tuesdays and Thursdays.
While these two classes are the most convenient for students, there is a diverse list of fitness classes available at http://occc.edu/rf/wellness-classes.html, with classes available during the morning into the night.
Students are encouraged to bring their workout clothes and proper footwear for the classes.
For more information about the fitness classes or anything else in the Recreation and Fitness department, students can contact them at 405-682-7860 or visit www.occc.edu/rf.