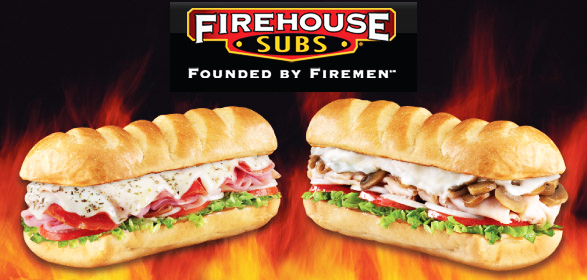 Growing up, my grandfather boasted small town credibility while maintaining a tenured position at the local fire department.
As a result, my grandmother felt it necessary to construct a shrine in honor of her husband's career once he retired.
Nowadays, the wall to the right of the fireplace is littered with dalmatian ornaments donning red fire hats, porcelain fire hydrant and fire truck figurines, and countless photos and awards from grandpa's former life fighting fires.
It's a quirky part of my grandparents' house, but it's the first thing I thought of upon entering Firehouse Subs, a national sandwich shop known for its signature sandwiches and firehouse roots.
Oklahomans apparently love Firehouse Subs, with several locations throughout the state, including Oklahoma City, Norman, Edmond and Tulsa.
Though Firehouse Subs cooks a nice chicken sandwich for those seeking low-calorie entrees, I usually opt for the meatball sub — a zesty mess of deliciousness boasting meatballs, marinara sauce and tons of cheese.
The sandwich is just as righteous as it sounds, and pairing it with a bag of chips and soda provides for a filling lunch — and the need to purchase Tic Tacs before you head back to work.
My most recent Firehouse Subs experience occurred at the 1301 S I-35 Service Road location in Moore.
I'm happy to report I found the location much more welcoming than the store in Norman where I've eaten before.
Overall, the store seemed a lot tidier and the workers seemed a lot happier to be doing their jobs.
The cashier brought my sandwich to my table, and both the manager and the employees offered to clean up my trash once I'd finished eating.
Everyone who passed me also asked if my sandwich was good, so I felt fairly important as I stuffed my face.
While a beverage, a bag of chips and a giant sandwich at Firehouse Subs is generally around $8 or more, it's a nice treat when you're in the mood for something hearty.
You also can place an order by telephone or online at www.firehousesubs.com.
I might be biased because it reminds me of home, but Firehouse Subs is a great place for a hot sandwich — whether you enjoy firefighter-themed restaurants or not.
Rating: B+