Financial aid a double-edged sword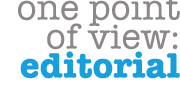 For most college students financial aid is a lifeline, a means to fund higher education. When the offer of a student loan comes, most students just say yes.
Fresh out of high school with a new found freedom and free money from Uncle Sam, student loan debt is the last thing on a college student's mind. But it should not be forgotten.
The student loan master promissory note should not be tossed to the side without another thought until after graduation.
Experience has taught many a borrower, including this one, that a debt to the United States of America won't be forgotten. Even if you never found that dream job paying $65,000 a year.
Once a loan reaches default status, the government will hound you until the debt is satisfied. Tax withholding, check and bank garnishments, and drops in credit scores are just a few of the consequences that could, and probably will, happen if loans are left to default.
Being mindful of your student loan account is as important as paying attention to your credit rating or bank balance. Once you leave college, you can expect to begin repaying college loans after six months. Sometimes that creates a problem — which must be faced, not overlooked.
There are many ways to protect yourself from going into student loan default. According to the Department of Education's website, it takes 18 months without payment for loans to go into default. Basically, a student has to bury the paper trail of payment-due notices they recieve each month for 18 months for this to happen.
Before it reaches this point, communicate with the Department of Education. That is all they are asking. If something happens that prevents you from making your monthly payments once your loans are out of their deferment grace period, make a call. The people who work in financial aid aren't scary or mean. They really do want what is best for both parties.
Above all, remember Uncle Sam never forgets.