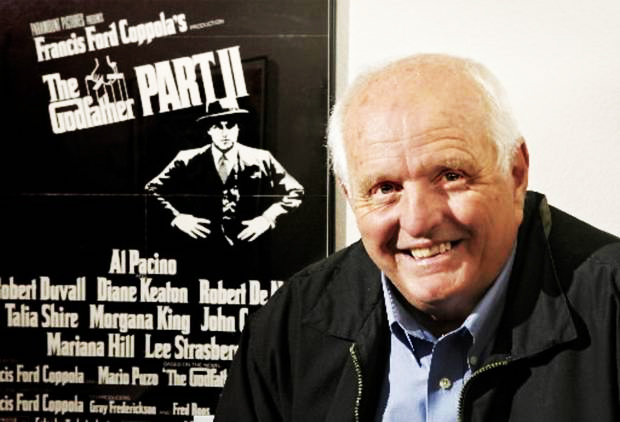 A five-week crash course in film production, hosted by Oklahoma Film Institute, will be held on campus starting June 5, said Gray Frederickson, artist in residence and studio coordinator at OCCC.
He said the course is broken up into five different clinics, each focusing on a different area of film production. Those include production, June 5 through 7; script writing, June 12 through 14; directing, June 19 through 21; cinematography, June 26 through 28; and editing, June 10 through 12.
Each three-day clinic will take place from 9 a.m. to 6 p.m. Thursday through Saturday.
Each clinic is $300. Frederickson said students can take whichever clinic they want or all of them. The Oscar-winning producer of the "Godfather" trilogy said he will teach production.
Frederickson said participants are able to work on actual projects during the clinics.
For example, he said, production students will prepare a film schedule. In cinematography, they will be given experience with cameras.
Frederickson said the clinics do not count toward college credit. Instead, he said, they help students see what their interests are.
"[The clinics are] a sort of trial," he said.
"A whole semester is part of your life, whereas you can come in for three days and say, 'Well, yeah. This is for me. I think I'll take the [full] semester (class).'"
Although geared toward beginners in film, Frederickson said, even full-time OCCC film students have returned for the summer to take the clinics in past courses.
He said while other film institutes focus more on film history and film theory, many of them fail to teach students the technical aspects of film.
Frederickson quoted former OCCC President Bob Todd, saying, "We teach people hands-on things. Vocational teaching."
Students can register for the clinics online.
"Go online and pay with a credit card," Frederickson said. "That's the best way to do it … . You go to [occc.edu], … click on film and video, click on Oklahoma Film Institute and then on Oklahoma Film Institute, [give them your credit card information] and sign up for the class you want."
He said spaces are still available. For more information or to sign up for a clinic, visit occc.edu/ofi.
To contact Jake McMahon, email pioneervideo@occc.edu.