Coachella
Summary:
Not as good as it was, Coachella remains among the top festivals
Coachella, for whatever reason and regardless of personal opinion, is a very big deal.
he music festival, held in the middle of the desert in Indio, California, has become a staple in popular culture over the past half decade, and honestly I'm unsure why.
Every celebrity under the sun makes the trek to the festival, and tickets, priced at $400 for the weekend, sell out instantly.
It's very commercial and at this point, in 2016, is basically just a spectacle for people to show off their new Saint Laurent boots (which, by the way, would be super uncomfortable to wear for 12 hours at a music festival.)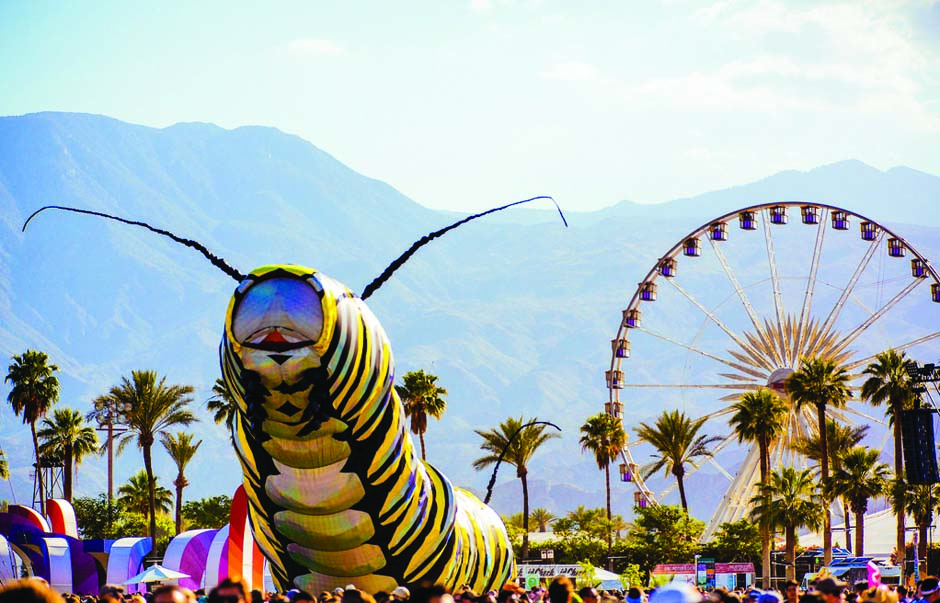 For the most part, the festival usually has a similar lineup compared to all of the other festivals that take place when summer comes around.
The music, I guess, isn't the reason why it was trending all weekend on Twitter, though.
Regardless, Coachella is always something I love to watch. The festival runs streams of most of the performances on YouTube for the first weekend, and as a music fan, it's a must-see.
My biggest problem with going to music festivals is that by the end of each day you're just exhausted and it can get to the point that's it not even fun. That doesn't happen when you're lying in bed watching all of the sets, which is a truly beautiful thing. Thank you for that, internet.
Most performers put in a little extra effort simply because of Coachella's stature at this point. That includes things like special guests and over-the-top stage setups. It's a blast to watch, and the streams are always very reliable with great quality. This year's lineup was, to me, much weaker than the year before. The headliners, being Guns N' Roses, LCD Soundsystem and Calvin Harris, didn't interest me at all. The reunited (and also still irrelevant) Guns N' Roses stumbled through their set while frontman Axl Rose was forced to remain seated for the whole performance, while LCD Soundsystem and Calvin Harris both put on pretty good shows.
Besides the headliners, though, a lot of great, diverse artists put on some great shows. Folk singer Sufjan Stevens, equipped in an outrageously weird balloon-covered outfit, had an incredible set, playing songs spanning from the early in his career to recently.
Another great set was West-Coast rapper Ice Cube. Cube, coming off the success of the critically-acclaimed film "Straight Outta Compton," brought out members of his old group, NWA, and played hit after hit.
Other artists, from jazz artist Kamasi Washington to dream pop group Beach House and producer Flume, had incredible sets, proving that while Coachella is definitely an overhyped spectacle, great music always shines through.