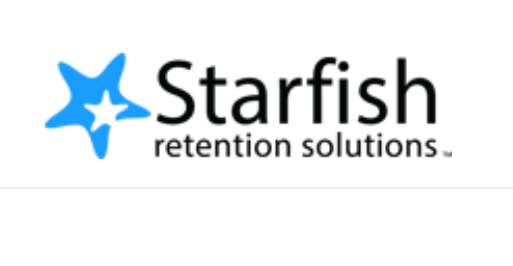 Students may have noticed when they enter various labs on campus, they are asked to swipe their student ID cards through a machine.
What they may not know is that machine is offering feedback to OCCC administrators on such things as how many hours a student spends in the lab, how many times that lab has been visited and more, said E-Student Support Services Director E.J. Warren.
The college purchased Starfish Retention Solutions — a student support software and advising system intended to help with student retention — for approximately $80,000 in May 2015, according to an earlier Pioneer story.
Since that time, she said, Student Support Services has been working to set up, test and turn on the various functions.
Warren said the software is able to not only help keep track of certain student information but also helps college officials determine student needs.
An Early Alert system, which lets faculty know when a student may be struggling academically, is one important function of the software, she said.
Another is Kudos, positive feedback messages sent from faculty letting students know when they are doing well.
In fact, Warren said, Kudos is the next phase of Starfish that will be activated. She said, using a student test group, that function will be tested in November and December.
During that time, Warren said, faculty members will send Kudos messages to the test group. Those students will then give feedback on how well that particular function works, she said.
More recently, she said, they uploaded student ID photos into the software and equipped 10 labs with TutorTrac, a function that records a student's time in the lab when they swipe their ID upon arrival.
Warren said it will be helpful for students who need a number of clocked hours in the labs.
"Most of time, if you're in a specific study program, you need certain clinical hours, computer hours or skills hours," she said.
"So it's intended to help you track your hours in various labs and hours spent with tutors."
Warren said, of the 42 labs in this project, some labs will have more capabilities than others, depending on how the lab is set up.
She said the next phase of Starfish is training various department staff members in operating the software, which will be followed by turning TutorTrac on in about 20 additional labs.
Warren said employees from various OCCC labs that are already using Starfish are pleased so far and are looking forward to more features going live.
The Accounting Lab has been using the TutorTrac system since Aug. 24.
Accounting Lab Assistant Julie Young said students who use that lab swipe their card and select whether they are there to see a tutor or to use a computer.
She said she looks forward to using Starfish to track the lab's busiest weeks of the semester.
"The reason I want that is I can figure out when our heavy load is so I can schedule the part-time help," Young said.
"We have a limited number of part-time people and you want to use them to your best advantage, so you figure out when people are coming in."
The Recreation and Fitness Center has been using TutorTrac since Aug. 17.
Wellness Center Attendant Sierra Bailey said, although students might be interested in tracking how many fitness hours they are clocking in, TutorTrac primarily makes desk attendants' jobs easier.
Before, she said, she kept track of visitors on paper and separated them into paid member, student or faculty categories. Now, Bailey said, everyone is in the system, so signing in is as easy as the swipe of an ID card.
"It's a lot easier," Bailey said. "Everyone is on here. Before, we had to do paperwork for all of our members."
Warren said the Starfish vendor hosted an online webinar Oct. 15 to unveil the release date for a functionality called Prospect. It's a functionality that allows OCCC to create an account for prospective students who walk in the door, then for that account to be merged with their student account when they enroll as an official student.
"It's the ability to make sure your (visitor) account merges with your student account,"
Additional student testing will begin in late spring 2016 where the test group will have full access to their Starfish accounts, Warren said. Currently, she said, only administrators can see the compiled information.
Warren said she hopes to complete the testing and provide all students complete access to their Starfish accounts by the summer semester.
Students will be able to schedule appointments with offices and several labs, see how much time they spend at different labs, and which advisers they spoke to. They will also be able to "Raise a Hand" — or submit an online request for assistance in a specific area, such as College Prep Math. Then a faculty member or tutor will follow-up with them, Warren said.
"I don't think it's beneficial if we just step back and set up a system and we don't involve students, when it's a system for the students," she said.
"We're pretty excited to look at the holistic approach.
"From the time you walk in, to the time you actually leave the campus, we can show what the resources were and what you needed while you were here."
She said it will take about a year to turn on all the functionalities they are looking to use.
She said the main goal of Starfish is to introduce students to all of the resources on campus.
"Starfish is the place we can keep all the information from all the labs, all your visits, all the resources and basically travel with you through your journey here at OCCC," she said.
For more information, visit www.starfishsolutions.com. For questions about Starfish on campus, contact Warren at ejwarren@occc.edu.