Fee waivers offered to high schoolers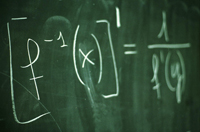 Perhaps the best thing about concurrent enrollment — taking college classes while still in high school — is getting affordable college credit, said Nhi Nguyen, computer science major.
Admissions Adviser David Orsburn said while concurrent enrollment has always been available to juniors, in the past "they had to pay the full amount of tuition and fees" — only seniors qualified for help with tuition.
He said OCCC now offers concurrent enrollment tuition waivers to high school juniors as well.
The waivers, which originally covered the summer, fall and spring semesters of a student's senior year, will now also cover those same periods in an eligible student's junior year, he said.
Christy Rogers, Recruitment and Admissions assistant director, said in a press release that students could obtain as many as "36 hours of paid college tuition."
She said evening classes also are available to concurrent students."We know high school students schedules are pretty packed."
Orsburn said there is not a limited number of waivers. And, he said, those benefits can be extended for longer periods, and to younger students now.
"If you meet the admission requirements, you've got it."
"There's a concurrent enrollment form that has to be filled out by the student's counselor, principal and parents," Orsburn said.
He said students need to also bring their ACT scores and high school transcripts.
"They bring those in and fill out the general admission forms," he said. "Then we look over their ACT scores and determine which courses they're eligible to take."
Orsburn said the only difference in admission deadlines is that concurrent students cannot miss the first class period of any course they enroll in.
"So there's no late enrollment for concurrent students," he said. " … Other than that, it's the same."
Orsburn said one of the benefits concurrent enrollment offers students is a faster path to their degree.
"Students who are concurrently enrolled can use those credits both for high school and college credit," he said.
Orsburn compared the students who are concurrently enrolled to those in advanced placement classes.
He said he believes concurrent enrollment to be a less risky option.
"If a student is trying to decide between taking an AP class or concurrent enrollment, a factor to keep in mind is that the concurrent enrollment credit is almost guaranteed, if the student can pass the class.
"But if the student takes the AP course and fails the AP test, that was almost a waste of time."
While Nguyen said she would strongly recommend concurrent enrollment, students considering it need to be prepared.
"You have to be really organized, and keep up with your high school work and college classes. But if you're organized and know what's coming next, you'll be fine."
Nguyen said she herself enjoyed it, despite the workload.
"I think it's challenging, but it will help me in the long run."
She said concurrent enrollment gave her a head start.
"It developed my mindset about how college is.
"It got me used to what college classes are, and how to prepare and study for them. It taught me how to find teachers you clique with and can learn from."
For more information about concurrent enrollment, contact Recruitment and Admissions at 405-682-1611, ext. 6222.
To contact Jeremy Cloud, email editor@occc.edu.