False fire alarms, car accidents reported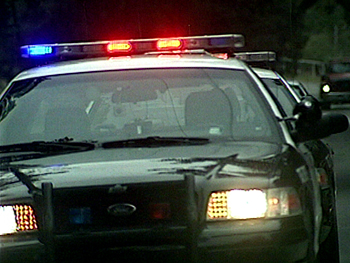 OCCC police responded to a number of false alarms and non-injury vehicle accidents May 12 through 27.
Officer Daniel Piazza was dispatched to the Health Professions Building after a fire alarm sounded on Monday, May 12, according to a filed police report.
After checking the area and fire risers, Piazza said, the system was reset and the all clear was given to students, visitors and staff.
On Thursday, May 15, Officer Tim Harris responded to Faculty Circle at the entrance of Parking Lot C in reference to a vehicle accident, according to the filed report.
Upon arrival, Harris said he met with the drivers and determined there were no injuries among the parties involved.
Officer Nelson Gordon, along with other members of the OCCCPD, responded to a fire alarm on Wednesday, May 21, in Room 1P1-B of the Main Building, according to a filed report.
Upon arriving, Gordon said he checked the door to see if it was hot and opened it when he found it was cool to the touch. He said the room was partially filled with smoke and he smelled an odor resembling burned food.
Gordon said he observed a microwave at one end of the room which contained a melted container with some burned food in it.
He said he radioed the other units and gave the all clear upon finding the source of the fire alarm.
On Wednesday, May 27, Harris was dispatched to assist the Oklahoma City Police Department responding to a non-injury vehicle accident involving an OCCC vehicle, according to a report filed.
When he arrived, Harris identified the driver of the OCCC vehicle as Garrett Romines and the passenger as Lauryn Romines.
Garrett Romines said he was sitting at the light on S May Avenue to turn onto SW 74th Street when he felt an impact to the vehicle from the rear.
The driver of the other vehicle was identified as Marsha Burton, but Harris said the woman initially gave a false name and incorrect birthdate.
She also did not have a state driver's license to provide, according to the filed report.
When Harris could not locate her credentials within the information system, Harris said, he asked Burton to verify her name and date of birth.
He said she then gave her real name and her real date of birth, which Harris said he confirmed by locating her State Driver's License in the information system.
According to the report filed by Harris, both passengers said they were fine and had no injuries.
Names redacted on the reports was done so under the direction of Marketing and Public Relations Director Cordell Jordan who said names are redacted "according to OCCCPD Standard Operating Procedures involving information released and information withheld." To obtain a copy of the procedure, email cjordan@occc.edu.
To contact campus police, call 405-682-1611, ext. 7747. For an emergency, use one of the call boxes located inside and outside on campus or call 405-682-7872.