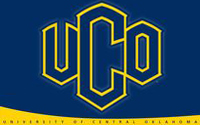 Students looking to transfer to another college this fall need to get moving, said Linda Little, Transfer and Academic Advisement coordinator. In order to transfer, she said, students have to be enrolled at the college they will be transferring to.
"[University of Oklahoma] and [the University of Central Oklahoma] have very early admissions deadlines," Little said.
She said OU accepts admissions for fall up to March 1, and UCO up to April 1.
"Students often don't realize that because at OCCC you can enroll clear up to the first week of classes."
Little said OU and UCO's class enrollment cutoff is much earlier.
Little said another issue transfer students may run into is credit equivalency. While the credit hours may transfer, the classes they represent may not.
For instance, she said, while OCCC has articulation agreements — an understanding that nearly all general education classes will be accepted — with UCO and OU, those agreements only apply to general education classes.
"There's a misconception sometimes that because we have agreements with OU and UCO that everything automatically transfers and not only transfer, but everything applies to the degree," Little said. "And there's just no way we can guarantee that. Schools are much more complex than that in what they require."
She said major specific coursework could be completely different from one institution to another, leaving students stuck retaking classes at their new college.
To prevent this, Little said, she recommends students meet with an adviser from his or her chosen school to make sure the classes taken will help transfer.
"Students are too passive.
"This is your education, your degree. You need to be asking questions, not just with OCCC, but with the school you're transferring to," Little said.
Little said students also should begin checking into colleges to transfer to as soon as they choose a major.
For more information about transferring to another institution, go to www.occc.edu/transfercenter or contact Little at llittle@occc.edu.
To contact Jeremy Cloud, email editor@occc.edu.