Fall intramurals begin today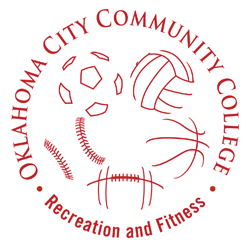 With the start of the new school year comes the beginning of the fall sports schedule at OCCC.
Students will have a chance to compete in numerous intramural sports this fall semester to take a break from the grind of class and the monotony of studying, said Eric Watson, Sports and Recreation specialist.
Registration for the five different intramural leagues will open Aug. 23.
Students have a choice between eight-on-eight flag football, six-on-six volleyball, three-on-three basketball, a table tennis tournament, and a bowling tournament, Watson said.
Registrations will stay open for all activities all semester long. This means teams will be allowed to join a particular league at any point during the season, Watson said.
Participants can register at the OCCC Wellness Center desk, the Recreation and Fitness main office, or online at www.occc.edu/rf/intramural.
He said students may register as a team or individually. Those who do register as individuals will be assigned a team before the start of intramural play, Watson said.
OCCC intramurals are available to all students, faculty, and staff at the college. Participation in intramural activities is free, although off-campus activities may cost a nominal fee, Watson said.
Off-campus activities are to-be-determined and will be announced prior to events.
Students must show their OCCC student ID to register and compete in intramural activities, Watson said.
Team captains and members are expected to attend all scheduled team and captain meetings that are posted throughout the season, he said.
Along with five sports leagues to choose from, members from the various teams will be entered into an additional competition at semester's end.
The Team Championship Challenge will be a points-based system to determine an overall champion out of the many intramurals offered this semester, Watson said.
Points will be based off of team success and sportsmanship. Referees and other faculty will award points to teams and players throughout the intramural sports season.
"This is just another way to encourage good sportsmanship and maybe another incentive for players and teams to perform well," Watson said.
Also available to students and Wellness Center members is a Group Fitness Pass that allows access to all group fitness classes for a $50 fee per semester.
Students who purchase a pass between Aug. 23 and 27 will get a 10 percent discount, lowering the price to $45, and a recreation and fitness sports backpack, Watson said.
For more information, call Watson at 682-1611, ext. 7786.
To contact Morgan Beard, e-mail staffwriter2@occc.edu.