Enrollment open for June 27 SafeLand USA class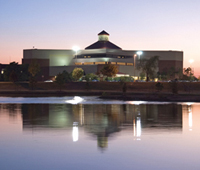 OCCC is now accepting enrollment in SafeLand USA classes.
According to a press release on the OCCC website, SafeLand USA is a volunteer organization used to monitor and improve orientation standards for the land contractor community.
According to the press release, the program will provide professionals working in the oil and gas industry an orientation about the safety hazards associated with the industry.
The program is certified by SafelandUSA and the Energy Training Council.
Classes will be held from 7 a.m. to 5:30 p.m. June 27 in room 407 of the Keith Leftwich Memorial Library.
Enrollment costs $150 and classes will be in English and Spanish.
For more information, contact John Claybon at 405-682-7855 or jclaybon@occc.edu.
To contact Robert Bolton, email onlinewriter@occc.edu.