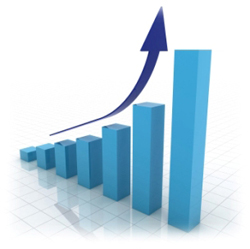 OCCC continues signs of growth even in an improving economy when some people forego college to work.
Spring enrollment increased moderately from last spring — up 1.5 percent on a headcount basis and 1.2 percent on a credit hour basis, said Stu Harvey, Planning and Research executive director.
Over the last two years, enrollment at OCCC increased 23 percent.
Currently, 12,952 students are enrolled for the spring 2011 semester.
Juliet Elemwo, 20, pre-pharmacy major, is not surprised by the increase.
"Every semester OCCC gets bigger," she said. "People have figured out that getting your basics here is easier than going to a major university."
Harvey said the improvement in the economy probably moderated the growth in enrollment.
"People go back to work or … decide to [not] go to college based on the availability of jobs," Harvey said.
Harvey said if the employment market improves, enrollment could actually decline — the reason cited for the decline in new student credit hours.
New student credit hours declined by 1,309 or 5.3 percent from last year.
"The decline is very much tied to the strengthening economy," said President Paul Sechrist.
"People are delaying the start of their college educations or may be considering other options," he said.
While OCCC officials aren't overly concerned with the decline in new student numbers, they are pleased with the increase in growth of returning students.
Returning students went up 2,757 students or 3 percent.
Harvey said the numbers mean more students are succeeding in their educational goals on campus.
"We've said repeatedly over the last few years, we define success not only by the number of people who come to OCCC, but by the number of students who succeed," Harvey said.
Managing enrollment growth in a time of reduced state funding is challenging, Sechrist said.
However, he said he believes in the impact education can have upon student lives.
"I know the benefits of education and I am pleased more people are seeking to continue their education at OCCC," Sechrist said.