Enjoy Thanksgiving on a budget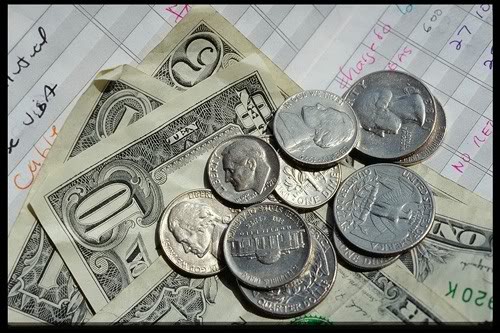 A great Thanksgiving dinner doesn't have to gobble up all your cash, said Student Life Coordinator Brittany Carradine during a seminar on financial literacy Nov. 13.
Having a budget-friendly holiday is easy, Carradine said, as long as you do three things: plan ahead, use coupons and have fun.
"The first thing you have to do is create a budget," she said.
"If you deviate from a budget or if you don't make one, you have already crashed and burned."
A budget should be made with whatever wages are left after necessities like bills, insurance, and gasoline have been paid for, Carradine said.
The next step is to create a grocery list with that dollar amount in mind, she said.
"Make a list with all your ingredients and stick to it," Carradine said. "When you get to Walmart and see things and say, 'Oh, I didn't think of that,' stick to your list."
To keep food costs down, she said, it is important to look for fruits and vegetables that are in season. Carradine said okra, for instance, is not currently in season and costs more. Kale, however, is cheaper.
Although turkey and ham are common Thanksgiving staples, Carradine said, they are also expensive.
She said when it comes to the main course, you shouldn't feel pressured to stick to tradition.
"If you love spaghetti, if you are a spaghetti fanatic, have spaghetti instead of a turkey," she said. "Nobody will think badly of you for it."
Whether there's a five-course meal or fried chicken on the table, Carradine said, it is the spirit of the season that matters most.
"Remember the purpose of Thanksgiving," she said.
"It's not always about money, it's about spending time with your family.
"If you don't have something, they're going to love you anyway."
For more information, contact Student Life at 405-682-7523, or visit www.occc.edu/studentlife.
To contact Whitney Knight, email adman@occc.edu.