OCCC students — foreign and domestic — looking to improve their English speaking abilities may want to join an English as a Second Language conversation group this coming fall semester, said group leader and Communications Lab assistant Tonja Nelson.
Nelson said ESL group conversations are not taking place during the summer because fewer students are at the college.
She said the group will start with a new format in the fall, where an opening day mixer will allow students to meet and learn more information about what the group will be doing.
"We're just going to tell them everything about it," she said. "There's going to be a meet-and-greet, maybe some sna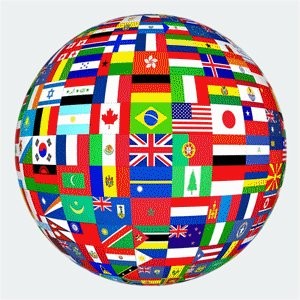 cks.
"If you're interested, this is where you can come to get all the information that you need about it, so you understand what's expected, and so we can get your times of availability."
Nelson said the opening day meeting also will help leaders put together a schedule that works best for the students.
"Scheduling for the group is going to be the main program for me, and I'm going to make the schedule around their needs.
"We had set times and days in the past, and they were not successful because the students had something during those times, and then we've had to change it.
Nelson said the class has been around for more than five years. She said while she has helped with the group in the past, she is now taking it over herself for the first time this fall.
She said she is excited to provide something for students who really need it.
Nelson said she is motivated to help when she sees students struggling.
"It's about seeing and meeting a need," she said.
Students should be encouraged to try to better themselves and further their knowledge and education, Nelson said. She said the group gives students an opportunity to do just that.
"It's important to seek new experiences, and become part of a family.
"What I'm trying to do is get students connected. If you are connected to some type of club or group in school, you do much better.
"That's the ultimate goal, is to get them connected, and make them feel like they're part of a team."
The mission statement of the group reads: "The ESL Conversation Group is a fun, safe, student-centered group that helps strengthen the self-esteem, fluency and cultural awareness of English Language Learners at Oklahoma City Community College."
Participation in the ESL conversation group is free to students.
For more information, contact Nelson at 405-682-1611, ext. 7150, or the Communications Lab at 405-682-1611, ext. 7379.