English curriculum changes to start fall 2013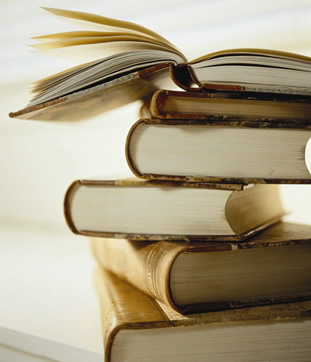 Just as the math department changed its curriculum two years ago to form College Preparation Math, the English department is hoping to change its curriculum as well to form College Preparation English beginning in the fall of 2013.
The redesign includes combining College Writing I and College Reading I into one six-credit-hour course called College Preparation English I, and combining College Writing II and College Reading II into one three-credit-hour course called College Preparation English II, said Arts and Humanities Dean Susan VanSchuyver.
She said the change is dependent upon approval of the Curriculum Committee that will meet Oct. 11.
VanSchuyver said there are two reasons this curriculum change has come around after five years of discussing and researching it.
One is a new trend both locally and nationally of helping students get through college more quickly, she said.
"So we are combining the courses [to] help with that."
VanSchuyver said the second reason is OCCC's low success rate and the amount of time it takes students to earn a degree here.
"The success rate of the current curriculum and the current courses is not what we want it to be," she said.
"… If we [make] more people successful by writing a new curriculum that is more successful and helps people learn those skills better, then they can get on with their college classes and degrees."
VanSchuyver said developmental education is changing across the country.
"The college prep math program changed a couple of years ago," she said. "I think all over the U.S. we've been struggling with what we do with underprepared students who come to college."
Mathematics Director Tamara Carter said a lot of research went into figuring out how to revise OCCC's entry-level math courses.
"… We had been researching what had been working for other people," Carter said."We had been trying those things.
"Some of the things that worked for other people weren't working for us. Some of the things that were working for us weren't working for other people, so we decided to look at what was working for our students.
"We took the best of what had been working for our students, dumped the stuff that had not and we created College Prep Math."
She said College Preparation Math is a four-course sequence leading up to the entry level, college-level math. In CPM, all but the first course includes rotating between mini lecture, small group and computer time.
Business major Curtarius Perry said CPM IV has helped him get through math.
"It's sort of beneficial," he said.
"You have the small group, you have the hands on, then you have the computers."
Carter said the response has been good.
"The feedback that I'm getting from the students — (the) majority of it is that this is working and its a good thing," she said.
VanSchuyver said the learning skills faculty are hopeful CPE will be as successful as CPM has been.
"We're really hoping that by teaching the reading and writing together … it will make [students] more prepared for college classes," she said.
VanSchuyver said the new classes will be taught by the same professors who are currently teaching College Writing and Reading, but they will have to go through some training in order to learn how to teach the combination.
To contact Sarah Hussain, email editor@occc.edu.