Engineering students visit Tulsa institute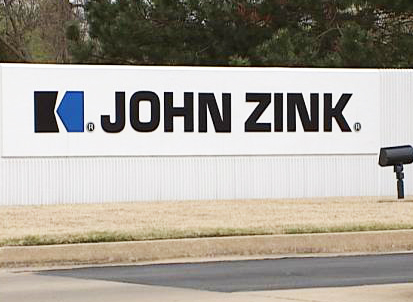 About 30 engineering students gave up a Friday in November to visit a Tulsa company that specializes in energy-related products.
The group toured the John Zink Institute, which is the worldwide leader in combustion equipment such as burners and flares, said Engineering Professor Greg Holland, who accompanied the students.
"[The company] was awesome, I can't say enough about how well they treated us," Holland said.
The students left campus at 7 a.m. and returned about 12 hours later.
The field trip was organized by the Engineering Club and was open to any engineering student who wanted to go, Holland said.
Club funds and money raised through fundraisers and bake sales helped fund the trip, he said.
Boutaina Zerouali, engineering major, said she went because she "wanted to know what a company like that looks like."
Another engineering major, Paul Cagle, said he liked to "see what actual engineers do on a day-to-day basis."
Students who went on the field trip received seven continuing education credits for the time spent there, Holland said.
These continuing education credits will be good to put on the students' resumes, since the credits are used mostly for those who are licensed engineers. The students also received certificates for the time they spent at the company.
"It was cool to see how the processes work," said Sebastian Lang, engineering major. "They took us out in the field to show us how the burners and flares worked."
The John Zink Institute creates products that are used every day by various industry giants in order to refine oil, distribute fuels, transport energy and manage wastes, produce plastics and generate power, according to their website.
Matt Othan, another engineering major who attended the field trip, said one of the company's unusual safety regulations caught his attention.
"Before the company can let off the burners, they have to contact the airport, because the flame shoots 250 feet up in the air," Othan said.
The John Zink Institute is an authorized member of the International Association for Continuing Education and Training, according to their website.
For more information regarding training courses offered by the John Zink Institute, visit their website at www.johnzink.com or call 1-919-234-5710.
If you have any questions regarding OCCC's engineering program, contact Greg Holland at 405-682-1611, ext. 7163 or e-mail gholland@occc.edu.
To contact Savannah Shades, email onlineeditor@occc.edu.