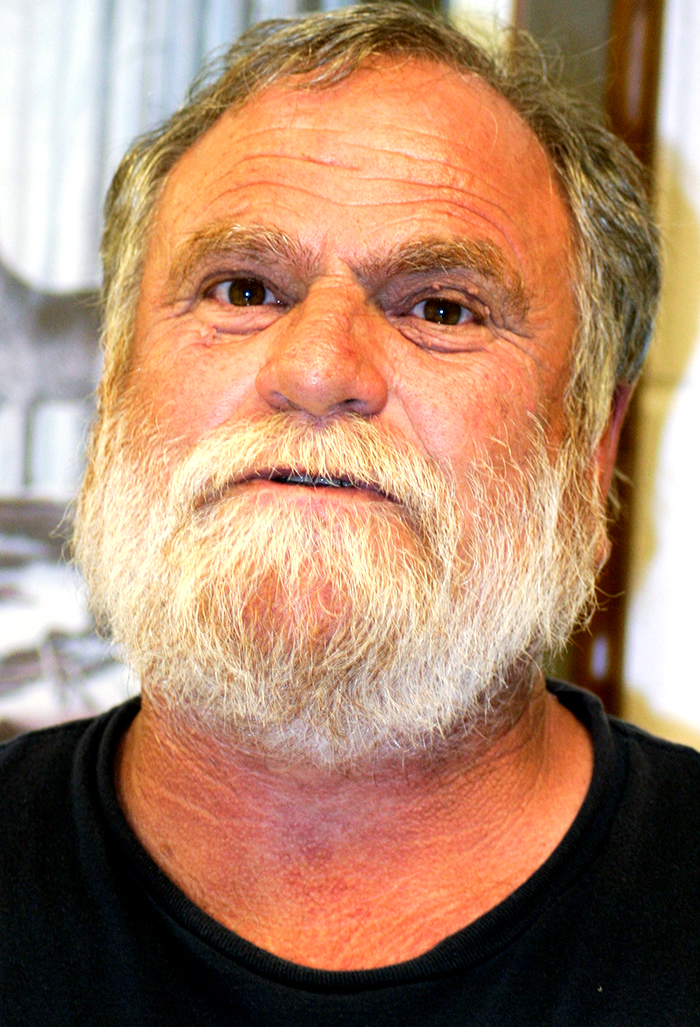 Self described as a man of few words, OCCC Maintenance Mechanic Darrell Pearman said he was surprised to win the Classified Employee of the Year award at the Annual Convocation and Employee Recognition Ceremony Aug. 12.
"It was a shock but then again… I was honored … to get that, because it's the first time ever in the Maintenance Shop for someone to get that," Pearman said.
"I was really, really honored and privileged … but, you know, it's a team effort."
Pearman said he avoided making a speech at the ceremony but wants everyone to know that all the employees in the Facilities Management department deserve to be thanked.
He said it takes the entire department to keep the campus running.
"Facilities Management has a big role in everything, like the Arts Festival, all that.
"It just [isn't] me. I may do a little more than some of them, but it's a team effort thing."
Pearman said some of his favorite memories are working with people in his department and being involved with Arts Festival Oklahoma every year.
While he does work hard at the festival, he said, he always has a good time.
"It's really not about us. It's about the vendors.
"You [have to] make sure things roll. You got to keep the electricity going. There's so many things.
You got to … make this thing happen and everybody has a big role in it. "Somebody's got to keep this thing going, you know, in case something breaks, in case something goes wrong. You got to fix it now … . It is fun. You meet a lot of different people, stuff like that," Pearman said.
Pearman said he came to work for OCCC in 1987 after being self employed for a number of years.
For the past 27 years, Pearman has worked in Facilities Management, an area of the college where, he said, nothing ever stays the same.
"It's an adventure," he said. "Every day is different. It's like one morning you may come to work, you may have a busted water line, you know. The college is shut down for several hours because of a busted water line or tornado or the electricity went out or a chiller went down."
Pearman said he likes working at OCCC and everyone he works with. He said he doesn't have much to say — he just takes each day as it comes.
"I'm not much of a speaker. I'm a do-er. I just do it as it comes and it's an adventure.
"The college has been really good to me."
For more information about the Classified Employee of the Year award, visit www.occc.edu/hr/EmployeeRecognitionAwards.