Employee awarded for dedication to work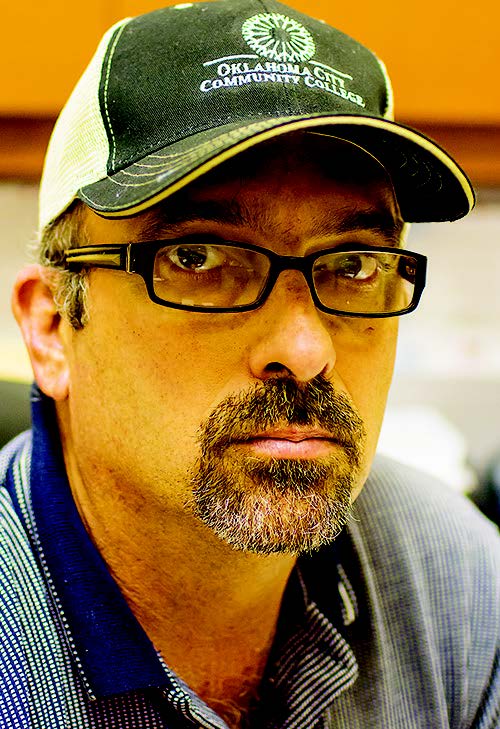 For 16 years Gary Belcher has been working at OCCC, serving now as Building Maintenance and Operations supervisor.
"For 16 years, its been good," he said.
Earlier this semester he was named Professional Employee of the Year at OCCC. All past winners of the annual award vote on who is the next winner, and Belcher came out on top.
Belcher said he was honored to receive the award.
In his job Belcher said he makes sure all the maintenance around the college is done properly, and that everything is working smoothly.
Among other things, he makes sure all the soap dispensers have soap and all the lights are working properly.
Belcher also works with the building contractors that come to OCCC for specific jobs that his team can't do on their own.
According to his co-workers, Belcher is a down-to-earth kind of guy.
They sa i d Belcher does not say a whole lot, but they notice all the hard work he does.
Royce Liston, who works in Facilities Management as a material control clerk, gave Belcher a nod of respect.
"He has a great work ethic and Gary is an awesome supervisor," Liston said.
"Having to deal with building contractors all the time is no easy task."
Liston said it's Belcher's responsibility to make sure the contractors are doing their job and not wasting the college's money.
For instance, a chiller went out during the heat of summer, and Belcher had to make sure the college got a new one and that it was working properly. Liston said the job took about two weeks.
Belcher said working in Facilities Management is not all glamour.
He works in a warehouse. During summers the temperature gets extremely hot and sometimes very uncomfortable.
Even during the winter time it stays warm in there, but it's nice when the freezing temperatures roll through, he said.
It is not the ideal working conditions, but Belcher said he makes it work for him and the rest of the maintenance workers.
At 5-feet-9-inches, Belcher is not the tallest person in his department, but he has a big heart for OCCC.
"There is no place I would rather be than Oklahoma City Community College," Belcher said.