Empire Slice pricey yet worth it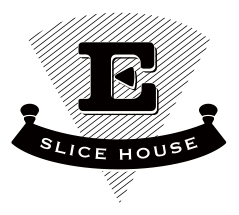 If you haven't been to the Plaza District, located at 1618 N Gatewood Ave. in Oklahoma City, I strongly recommend that you experience the atmosphere of unique culture, food and shopping.
The Plaza District has many good restaurants and my favorite one so far has been Empire Slice House, located at 1734 NW 16th St.
Empire Slice House is a work of art.
The inside is filled with a collage of random paintings, newspapers and pictures.
Simply put, wear something hipster, because taking a selfie is a must.
On the night I went, the Plaza District was especially busy, because that night happened to be "Live on the Plaza," which is when the Plaza has special entertainment and events.
We had to wait for a table, but we were seated fairly quickly.
My family and I sat outside under a giant tent, which was perfect, because we were able to have the outside atmosphere without the sun beating down on us.
The menu was scaled down considerably, because it was "Live on the Plaza," but they still had a nice selection of different pizzas and appetizers.
Pizzas were only available in slices instead of regular whole pizzas, which was a bit of an inconvenience for my family.
However, we were all able to try something new, so I would say it worked out for the better.
We all shared their 16th Street Garlic Knots for an appetizer, which cost $6.
They were very buttery and garlicy, so I would say they lived up to their name.
I got a slice of pizza called Foghorn Leghorn and it has asiago, chicken, bacon, jalapeno, sweet marinara and sriracha drizzle. The flavors of sweet, salty and spicy were a delicious mix.
The crust was perfectly cooked and was the right amount of chewy and crispy.
The sauce also tasted very fresh.
Only certain types of pizza are sold by the slice daily for $3.25.
Whole pizzas are offered for anywhere between $19 and $23.
Overall, Empire Slice may be a little pricey, but their pizza and unique atmosphere make it a great place to dine.
Rating: A-