Election day allows voices to be heard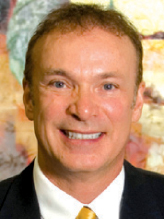 The upcoming election is a reminder that we, as individual citizens, have a voice in government through our votes.
On Tuesday, Nov. 2, we will be selecting new leadership at the state level, in addition to selecting those who will represent us in Washington, D.C.
This particular election has elements that make it especially noteworthy for the state of Oklahoma.
The offices of governor, lieutenant governor, attorney general, and state superintendent of instruction will all change hands.
Some, such as current Governor Brad Henry, are term-limited and cannot seek another term.
Others have voluntarily decided not to run again.
This sweeping change in the top levels of state government in one election cycle is unusual.
We will also reach an important milestone in electing our first female as governor.
Our history books will be rewritten to say that the statewide election of 2010 broke the "glass ceiling" for all women in Oklahoma.
I am old enough to remember a time when gender and color were determining factors in whether or not an individual could serve in leadership positions, especially the highest-elected positions in state and national government.
Some will say we have not yet fully achieved the goal of providing equal opportunity in all areas. They are right.
However, this state election is one more validation that we have come a long way in my lifetime.
Regardless of whom you will vote for on Tuesday, join me in taking a few moments to be thankful for the right to vote for our leaders and to celebrate this historic election in Oklahoma.