Editing the Pioneer: A Learning Opportunity
When I took the position as editor of The Pioneer, I wasn't even sure if I wanted to stay in school for another semester. I had few memories in college that changed me or made me think analytically. Before taking my position, I wasn't able to channel my passion for politics into an outlet which could a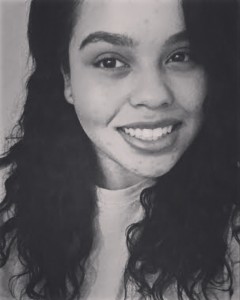 ffect change.
I was just a kid who liked to speak out in my community. I didn't have the tools or the language to communicate my feelings. To some extent I'm still not where I want to be, but the Pioneer and everyone involved in its production, are the reason I was able to find a path in life.
The countless hours I've spent writing and re-writing stories, the group talks, and the strong, hard hitting news everyone at the Pioneer writes have opened my mind to other ideas — even other opinions.
As an editor, and a leader, my mission was to be impartial. I genuinely wanted to see the best in everyone's writing. It didn't always seem this way, and I've probably made more mistakes than I would like to have. However, if there is one thing you can say about my leadership, it's that I've done my job to the best of my abilities.
I was joined by a staff who works extremely hard both as students and reporters. It's a task which a regular student probably wouldn't be up for, but everyone geared up for this semester's paper and delivered each issue. I'm proud of each member of my staff. Their hard work for this school's paper and their coursework has not gone unnoticed.
I see Cici, our senior writer, comes in everyday after everyone else has gone home. She leaves her second job to come here, just to get her work done. Natalie is diligent and you can't tell if she is having a bad day because she has such a bright personality.
Our two new staff members, Karalee and Jenna, are both very quiet and very sweet. Lee is emotionally strong. She's a true inspiration when it comes to believing in someone and dealing with difficult people. Jenna is an artist with a lot to say. She is a compassionate human who has experienced pain. Living everyday with that is also equally as admirable as her work.
Although I don't see them very much, for good reason, Rahul and Thomas are two kind-hearted men with a ton of talent and bright futures. I believe they will do something great, as will everyone else who helped make the Pioneer this semester.
It was my absolute pleasure to work with past and present staff of the Pioneer. The knowledge and communication skills I've built in this short time will be prevalent in my mind for the rest of my life.
If it weren't for Scott, our advisor, I wouldn't have been pushed to achieve my first position as a leader. Despite all of my whining and reluctance to move forward last semester, I can say he has put me in a position where I was able to accomplish a great deal. Mostly about decent, credible journalism, but also how to be a compassionate human who channels their passion into something worth doing: helping other people.
Lastly, Sean. As we sit in the path where so many other editors and future editors have been, I feel it is important for me to tell you that the paper, the calls, the emails, the busy work; it will all be done eventually. Building a true relationship with members of the staff and influencing them in the best way possible is what should be a priority.
I found it difficult to be the person many people needed me to be this semester, but I'm hoping with time, you can be that person as was Chris, Victor, and the Babb sisters. You have a responsibility to lead these people to be successful and that will happen when you are ready.
I believe in you.
It has been a wonderful, emotional year, but I'm proud to say my journey at OCCC will end this May, and I know the paper will prosper. I will always remember my place at the newspaper as a learning experience that made me a better person.
Thank you for this chance at leadership, friends.