EARTH DAY: OCCC's carbon footprint shrinks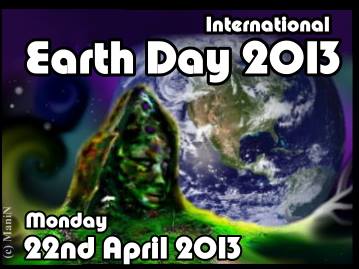 OCCC has many different ways students, faculty, and staff can become involved with recycling on campus — whether it is with plastic bottles, aluminum cans, paper, cardboard, electronics, furniture, fluorescent bulbs, or batteries.
Building and Campus Services Supervisor Gary Phillips said there are two reverse vending machines, known as Dream Machines, that give credit for recycling plastic bottles and aluminum cans.
"What [the students] do is go up and in this plastic bottle or aluminum can slot, you drop [the bottle] in," Phillips said. "Then each student has either a pass code or a card they swipe and then it gives them points for each [can or bottle].
"Then you get things from different stores or restaurants. You get so many points and stuff, and thats all done through Waste Management and Pepsi Cola," he said.
There also are 45 blue recycling containers around the college students can put plastic bottles or aluminum cans in. Those aluminum cans and plastic bottles are taken by Waste Management and made into other plastics, Phillips said.
The college also has cardboard recycling. Phillips said all the cardboard at the college is taken to a 10-cubic yard container located off campus. He said the cardboard is reused and made into cardboard again.
Phillips said there also are paper recycling bins in some major offices and labs around the building and in classrooms that produce a lot of paper.
"Waste Management takes that paper and sends it to a paper company to either make low-grade paper, envelopes, hand towels or toilet paper," he said.
Students are allowed to bring paper or bottles to recycle if they want, Phillips said. The only thing that is asked of students is for them not to put heavy magazines, books or phone books in the containers.
The college also recycles books.The Faculty Association holds a book sale once or twice a year, Phillips said, and sells the books instead of throwing them away. The money collected goes toward student scholarships, he said.
All desks, file cabinets, computers, TVs, old tables — any college property that is broken or not usable are put into college surplus, Phillips said. Workers around the college can then have access to them if they need a desk or cabinet, Phillips said. That way, he said, instead of throwing the items into landfills, they are being reused. If no one wants it, it is put up for sale on a state surplus site. The site http//:www.publicsurplus.com is used by state offices and colleges to sell items they no longer use.
"The college is making some money off [the equipment] to put back in to buy more equipment [instead of] putting it into the landfills," he said.
Phillips said currently, the college is working to start a new recycling program with light bulbs and batteries.
"We are in the process of working with Waste Management to get that started," he said. Although the program is not in place yet, Phillips said the college has already started storing light bulbs and batteries so when the program is introduced, they will be ready to recycle.
For more information, contact the Facilities Management Office at 405-682-7554.