Drunk man arrested on campus
A drunk and disorderly arrest in the Admissions office, an alleged stalking and a stolen iPad kept OCCC police busy in recent weeks.
OCCC Officer Daniel Piazza responded to a call of a disturbance from the Admissions office in the Main Building at 2:17 p.m. June 19.
Upon his arrival, Piazza reported finding student Scott Eugene Hicks, whom he described as being "uncooperative and verbally abusive."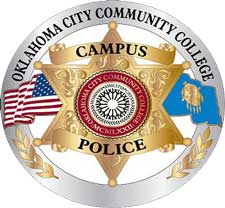 After being physically restrained and handcuffed, Hicks was found to possess an open container of vodka and, reportedly, had an odor of alcohol on his breath.
Hicks was found to be intoxicated after completing part of a Standardized Field Sobriety Test. He was arrested and booked into the Oklahoma County Detention Center on charges of public drunkenness and disturbing the peace, Piazza said in his report.
Hicks was found to have a long criminal history, dating back to 1983.
And, according to the Oklahoma Department of Corrections website, Hicks was still on a suspended sentence from 2003 charges of assault with a dangerous weapon and burglary when the latest incident occurred.
Additional information is available in a supplemental report that was requested but not provided.
A few days later, on June 22, Piazza responded to a call at 9:28 a.m. from Student Support Services about an alleged stalking. The victim alleged that she was being stalked and harassed by an ex-boyfriend.
According to the report, the harassment included "disparaging/threatening remarks made through social media, excessive text messaging, emails and phone calls."
The allegation was documented, referrals were made to outside agencies, and OCCC's Title IX Coordinator Regina Switzer was notified, according to Piazza's report.
The names of the victim and the suspect, who are both students, were redacted from the report.
On June 23, OCCC Officer Gordon Nelson was dispatched to the Science Engineering and Math Center at 11:48 a.m. on a report of a missing iPad.
Upon his arrival, Physical Science Laboratory Supervisor Betty Higgins told him her college issued Apple iPad, which she normally kept in a folder rack on her desk in her office, was gone when she had gone to retrieve it that morning.
Higgins said she was not sure when the last time was that she had seen the iPad.
She described the item as a normal, large iPad with a dark green case.
Some information was redacted from the reports under the direction of Marketing and Public Relations Director Cordell Jordan who said names are redacted "according to OCCCPD Standard Operating Procedures involving information released and information withheld."
To obtain a copy of the procedure, email cjordan@occc.edu.
To contact campus police, call 405-682-1611, ext. 7747. For an emergency, use one of the call boxes located inside and outside on campus or call 405-682-7872.