Drug arrest, suspicious activity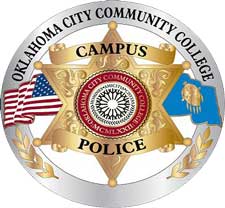 Reports from the campus police department in recent weeks include multiple arrests and a police response to an unaccompanied child.
On Feb.27, campus police Officer Patrick Martino and part-time armed security officer Ian Wolfe approached a vehicle that was illegally parked in the fire lane south of the John Massey Center.
Based on the report, Martino said he noticed a woman, Carmen Leann Colson, 51, outside her car trying to open a paint can. Colson was unable to provide her driver's license when asked.
Colson was placed into investigative detention and she admitted that she used heroin in the past and had smoked marijuana the day before.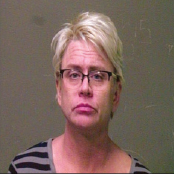 Martino reported that Colson performed poorly in a field sobriety test and had difficulties during other tests.
Martino called Officer P.T. Solinski to the scene to perform a search of Colson's vehicle. A bag of marijuana was found along with two pipes that, according to the report, exhibited an odor of burnt marijuana.
Colson was placed under arrest and transported to Integris Southwest Center for blood test. She was then transported to the Oklahoma County Detention Center where an intake detention officer discovered  another pipe in Colson's bra.
In the report, six pills, a scale with white residue, two butane lighters, a mirror, three razor blades and a plastic tube containing white residue were also listed as being taken from Colson as evidence at the time.
In another incident on Feb. 23, police encountered what was reported as a suspicious person on campus.
Officer Martino reported that when he was on patrol at 4:15 p.m., he noticed Eric Lee Hurley, 26, near VPAC entry number 2.
Martino said in his report that Hurley looked sluggish and had glazed, bloodshot eyes, and was wearing a shirt with a picture of a marijuana leaf on its back.
Martino made contact with Hurley and determined he was not an OCCC student. Martino reported he noticed an odor on Hurley's breath or person  similar to burnt marijuana.
Martino administered an eyelid tremor and convergence test. Hurley's eyes did not converge quickly and his tongue was reportedly green and a few raised taste buds were visible.
Martino found that Hurley did have a warrant for his arrest. Hurley was transported to Oklahoma County Detention Center for that warrant.
On Feb. 25, OCCC police received a phone call reporting  an unaccompanied minor wandering around Parking Lot A near the main building.
Officer Jeremy Bohannon was dispatched to the scene to locate the child. While searching, he was informed that the child was spotted on campus surveillance entering a red Nissan.
Bohannon immediately located and stopped the vehicle.
Based on the report, the driver, whose name was redacted, stated that she was the child's grandmother.
She and her grandson were waiting on campus to pick up her daughter, the mother of the unattended child. The woman explained that her grandson had stepped out of the car and onto a grassy median in the parking lot only for a moment to look for his mother. Unable to see her, he returned to the car.
Bohannon reported that the child was in good health and had remained in view of his grandmother at all times. The child's mother rejoined the others five minutes later and the three left campus without incident.
Some information was redacted from the reports under the direction of Marketing and Public Relations Director Cordell Jordan, who said names are redacted "according to OCCCPD Standard Operating Procedures involving information released and information withheld."
To obtain a copy of the procedure, email cjordan@occc.edu.
To contact campus police, call 405-682-1611, ext 7747.