Drug arrest, accusation of warrant among police reports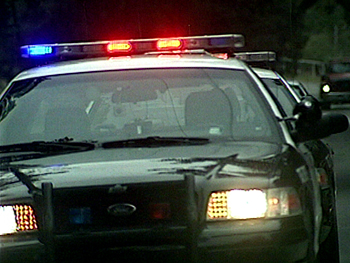 A worker's pockets containing heroin, a syringe, an aluminum can with burn marks, Adderall and Allegra led to his arrest May 4 on campus.
The man, identified as 26-year-old contracted worker Andrew Cowns, was confronted by Police Officer David Madden when he responded to a welfare check in a men's bathroom in the VPAC, according to a police report.
Cowns appeared to be nervous, stumbling as he walked and slurring his speech. Madden asked the man if he was OK and he replied he was "fine" and just needed to get back to work.
Cowns began digging in his pockets and after asking Cowns to remove his hands from his pockets and he failing to do so, Madden escorted him out of the bathroom.
Madden asked Cowns what was in his pockets, in which he only replied "Why?"
Madden then conducted a pat search where he placed him in handcuffs and removed the contents from his pockets.
The suspect was brought to the campus police office where he was charged with two counts of possession of a controlled dangerous substance and one count of possession of drug paraphernalia.
Cowns was then transported and booked into Oklahoma County Jail.
An OCCC student was suspected to have a felony warrant when Police Officer Tim Harris ran her name and date of birth after responding to a call for a car unlock in parking lot C May 1, according to a police report.
The student's fingerprints were inserted in the Integrated Automated Fingerprint Identification System.
The student was found not to be the same individual with her name and date of birth wanted for a felony warrant.
Her picture was taken for future reference and no further action was taken.
The student's name was redacted on reports under the direction of Marketing and Public Relations Director Cordell Jordan who said names are redacted "according to OCCCPD Standard Operating Procedures involving information released and information withheld." To obtain a copy of the procedure, email cjordan@occc.edu.
To contact campus police, call 405-682-1611, ext. 7747. For an emergency, use one of the call boxes located inside and outside on campus or call 405-682-7872.