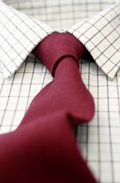 Simon Howden/
FreeDigitalPhotos.net
Those worried about making a fashion faux-pas at their job interview have the chance to attend a lecture that will cover the do's and don'ts of dressing up.
The Brown Bag Series will host a "Professional Dress" event at 12:30 p.m. Tuesday, Feb. 28 in CU1, said Amy Reynolds, assistant director of Student Life.
"It's very important for students to attend, especially students going into the job market," Reynolds said.
The purpose of the event is for students "to learn what's appropriate for interview attire" and what fashions are appropriate in the workplace, Reynolds said.
Reynolds said students will have the opportunity to get practical advice from people who have recently been in a similar situation.
"We're going to have one male and one female presenter," Reynolds said. "They'll be faculty or staff members who have recently gone through the interview process."
The presenters will have an opportunity to share their experience on dressing for an interview.
Reynolds's felt it was important for students to have the opportunity to speak to people, instead of having to rely solely on media to make a wardrobe decision.
"Instead of looking through a catalog, or looking up an article on what's appropriate and what's not appropriate, they can have someone there to ask questions," Reynolds said.
For more information about the Professional Dress event, contact the Student Life office at 405-682-7523, or visit www.occc.edu/studentlife.
To contact Mary McAtee, email staffwriter2@occc.edu.