Dramatic Master's tournament one for the ages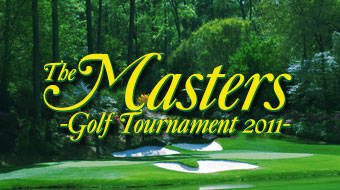 This past weekend, the Master's Golf Tournament at Augusta, Ga., was a spectacle for the ages.
In the final round on Sunday spectators were amazed to see the lead change numerous times, with highly unlikely names swapping the lead position.
For all those Tiger Woods fans out there, some thought this might be his time to shine again. Tiger had not won a tournament in 17 months, and made a very strong run in the end only to have his putter fail him late in the stages of the final round.
Rory McIlroy, 21, held the lead the first three days of the competition, only to fall apart on the back nine on Sunday.
McIlroy shot seven under on day one, three under on day two, two under on day three, only to finish plus eight at the conclusion of the match.
Then, he shanked a ball more than 100 feet of course into someone's backyard, and the skies did not clear for him but only darken as he continued on.
A trio of Aussies and South African golfer, Charl Schwartzel fought to the finish in an epic fashion.
This display of pure mastery on the golf course induced cheering and screaming from the crowd as each eagle attempt and birdie putt fell in the hole, keeping the race for the lead even closer.
Unfortunately for Woods he missed on an opportunity to take the lead on hole 12, and bogeyed on 15, which ultimately led to his demise. Woods finished in the top five out of the field, tied for 4th.
First-time winner of the Master's was 26-year-old Schwartzel with a late birdie in the final round.
The 2011 Master's Golf Tournament will probably be talked about for years to come, with the dramatic finish down the stretch that proved to be a masterful demonstration.