Dr. Bread speaks about OU's Native American studies program.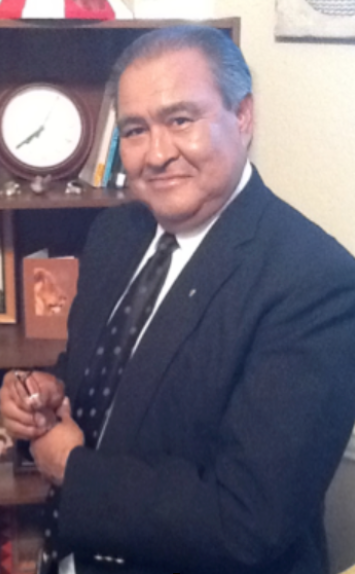 Dr. Jerry Bread came to the OCCC campus Nov. 9 to promote the University of Oklahoma's programs in Native American studies, for which he is the director.
Some of the areas of study in the department include tribal governance, language, and cultural knowledge, he said.
"Are you interested in being a lawyer?" Bread asked the audience of about 20 people. He suggested that attorneys who have expertise in American Indian history and culture can open up opportunities for themselves.
"Remember I said multi-billion dollar industry," Bread said as he spoke on the Indian casino Industry and different jobs available after students are educated in Native American studies.
"You're going to have to have the background in my opinion. Our classes help you get prepared before you get out there," he said. "We give you that credential in a minor or major. This is a great stepping stone for the undergraduate."
Bread noted that OU has a long history in the field of American Indian history and culture.
He also talked about how education can help dispel the negative imagery associated with American Indians.
"To put all Indians under one umbrella (of race) is not fair, it's an easy way out for the government," Bread said. "The relation is nation to nation, not race to race.
"I consider myself an expert Indian, not an Indian expert," Bread said as he spoke about how living the culture can teach more than education can.
Nonetheless, he noted that getting an education will help students go in the right direction if they want to be in the field of Native American studies.
When OU introduced Native American studies courses in the early 1930s, it made the university one of the first colleges to make American Indians a curricular focus.
In 1994, due to persistent activism by the Native American students at OU, the Native American Studies program officially became a degree-granting academic program.
There are four different areas that are emphasized: Indigenous Theory and Methodologies; Tribal Governance and Policy; Indigenous Media and Arts; and Language, Cultural Knowledge, and History.
Students have the option to take Native American studies as a major or minor course of study, Bread said. There is also a master's degree program and graduate certificate options available.
For more information about OU's program offerings, contact Bread at jcbread@ou.edu or by phone at 405-325-5463.