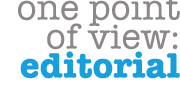 Think of the most valuable thing you have. Money, a car or some other expensive item may come to mind.
However, one of the most valuable things everyone has is blood.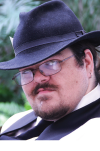 Robert Bolton
Someone could die from the lack of it or, if something gets into it, people get sick.
Thousands of people are in need of blood every day.
Last year, St. Anthony Hospital alone used 10,150 units of blood.
Transfusion Service Supervisor Cathleen Blankenship said it's important that people donate.
"Earlier today, we had to give a type A patient type O platelets, because we don't have compatible platelets," she said.
Anyone can receive type O negative blood, according to the Oklahoma Blood Institute website www.ogi.com.
In addition, it's very important that people donate whenever they can, as one unit of blood can save three or more people.
How is that possible?
According to the Oklahoma Blood Institute, blood is separated into its base components to help several people at once. Blood is separated into platelets, plasma and red blood cells.
The problem is that blood is very time sensitive. Platelets must be used within five days, red blood cells must be used within 42 days, while plasma can be stored for up to a year.
Another problem that arises is that some people are afraid they might catch diseases from the equipment such as the needles or bags. All needles and bags used by the blood institute have never been used before.
All products are bought, removed from the package at the time of donation, then disposed of entirely through biohazard containment.
Anyone older than 16 can donate, but they have to weigh at least 125 pounds and be healthy, so you can't be a stick if you want to save lives.
It's all used, but blood banks still need more. This is where donation drives come in.
The campus does two donations per semester normally, and has one during the summer. It's important to donate when able, so lives can be saved.
"It's critical that young people donate because they are generally the healthiest and they recover the fastest," Blankenship said.
There was a campus blood drive a week ago. If you missed it and you still want to donate to save lives, you can go to any Oklahoma Blood Institute donation center.
The next blood drive will be held April 18 in the greater dining area in the Main Building.
—Robert Bolton
Community Writer
To contact Robert Bolton, email communitywriter@occc.edu.