'Detectives' heating up on HBO
With a "Game of Thrones" finale that caused weeping and gnashing of teeth that could be heard in every corner of the internet, HBO concluded its Sunday night lineup for the spring season.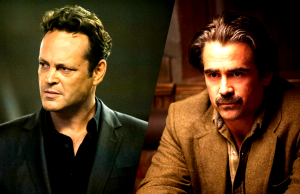 Those needing a break from the agony of seeing their favorite characters murdered in the most brutal ways a show can devise will welcome the return of "True Detective." In place of the epic melodrama of "Thrones," "True Detective" offers far more real drama in smaller, more intimate settings.
Unusual for a television series, "True Detective" uses an anthology format with a story and cast that are entirely new from season to season. Creator and writer Nic Pizzolatto drew some inspiration for the show from an 1895 classic collection of supernatural horror stories by Robert W. Chambers. Chambers' work was influential on the more famous stories of H. P. Lovecraft.
The format is the show's greatest strength and biggest weakness. It allows Pizzolatto to tell stories that would not fit well in the usual television or movie formats, but also means the good gets swept out with the bad each season. Those who watched the Emmy-award winning first season will miss the presence of Matthew MacConaughey and Woody Harrelson as detectives Cohle and Hart, and the Louisiana countryside that was almost a character itself.
Far from the miasmic bayou of season one, season two takes place in Vinci, a fictional Los Angeles suburb. The city throbs with industrial activity and the flow of traffic on its arterial roads. Cars scurry like ants under a magnifying glass. The whole city feels like it could ignite at any moment in the harsh ultraviolet sunlight.
The noir show is well cast and acted. Vince Vaughn is refreshing as a mobster, and the other star roles are well cast.
The episode ends with three dysfunctional cops from different jurisdictions, Colin Farrell, Rachel McAdams and Taylor Kitsch, looking at each other over a body. Their eyes all seem to say they see trouble ahead.
Rating: A