Dance company hosts educational workshop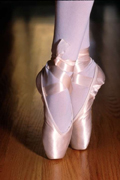 The Tulsa Ballet II dancers had the audience in pin-drop silence as viewers feasted their eyes to the graceful yet complex dance moves that the performers illustrated during their 50-minute workshop on Tuesday, April 17, in OCCC'S Bruce Owen Theater.
The pre-professional division of the Tulsa Ballet, called Tulsa Ballet II, provided an education program about the evolution of ballet, as well as the goals and mission of the company. The group performed on campus that evening.
About 30 people attended the workshop, mostly aspiring dancers and dance teachers.
The dance company boasts a number of talented and extensively trained dancers in its pre-professional division, said Stacey Jenkins, director of education and outreach for the Tulsa Ballet II Company.
The dancers included Jaimi Cullen from Rochester, N.Y., who started dancing when she was only 4 years old. Cullen said it is hard to break into the dancing industry because the field is highly competitive.
Her friend and colleague, Andrew Silks from New Mexico, added that it all depends on what the director wants.
"Sometimes the director wants a certain look, height or color of hair, which makes auditioning even more challenging," Silks said.
The two friends were in high spirits that day, saying they both had received contracts to dance with the Tulsa Ballet's professional dancers.
Cullen said that is a great leap in their career.
Tulsa Ballet II has dancers from all over the U.S. such as Kyota Nomura and Tony Lee, who both hail from Los Angeles. They are currently residing in Tulsa because of their love for dance, said Lee, who has been a dancer since he was a young boy.
They have both been with the company since 2010. They got their big break when they were handpicked out of hundreds of other talented dancers who auditioned for those spots.
"Two hundred fifty people auditioned last year and only five spaces were open," Jenkins said. "That is how stiff the competition is."
The program called "Journey through Dance" offered a narrative about the evolution of dance that incorporated illustrations performed by the dancers.
"I think the dancers did such a great job," said one audience member Sarah Gray.
The Tulsa Ballet was founded by husband and wife Roman Jasinski and Moscelyne Larkin, along with musician Rosalie Talbott, in 1956, Jenkins said.
It is a first-rate dance company that tours all over the world. Its offspring, Tulsa Ballet II, is currently doing its regional spring tour, which is the first tour outside of Tulsa.
Education program coordinator Colleen Lahti said the company also offers dance classes to schools in Tulsa and would love to expand beyond those borders.
For further information on tours and booking inquiries, please contact Colleen Lahti at colleen.lahti@tulsaballet.org, or at 918-749-6030, ext. 278.
To contact Lebo Sejake, email onlineeditor@occc.edu.