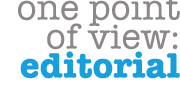 As the new semester begins, familiar sights abound: cars fill the parking lot, students buzz through the hallways, and dozens of backpacks are left ripe for the stealing in front of the OCCC Bookstore.
For those of you who do not know, the bookstore forces students to abandon their backpacks near the cubbyholes in front of the store, where they are left out of the owner's sight and unsecured.
While at least one campus security officer routinely prowls the bookstore aisles, bags containing everything from expensive textbooks to laptop computers go unwatched outside.
Supposedly, this measure is in place to protect the bookstore's stock — but who is there to look after the students' valuables?
Last month, a backpack containing items worth nearly $800 was snatched from in front of the bookstore. This wouldn't have happened if the bookstore had allowed the student to carry his backpack into the store with him — or if they had provided a safe area in which to leave it.
For example, a counter to the left of the bookstore's entrance is only used for book buyback periods.
Why can't this empty space be used for safeguarding students' possessions during the rest of the year?
Even placing bags inside of the bookstore, where their owners, fellow customers, and employees could easily see them, would help deter theft.
Forcing students to leave their belongings outside of the bookstore makes as much sense as Wal-Mart making customers leave their purses and wallets on the ground in the parking lot.
By not providing students a safe haven for their possessions, the bookstore looks like just another business that only cares about profits, not customers.
Maybe they will change their rules when customers flock to Textbook Brokers across the street, where students are welcomed to carry backpacks in with them — and offered cheaper prices.