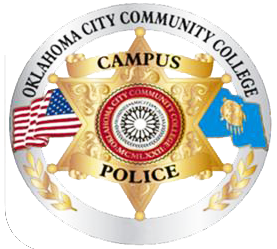 Campus police recently were called to deal with a disturbance in the OCCC library.
At approximately 1:43 p.m. Aug. 7, Campus Police responded to a call from Library employee Marcus Krueger.
According to the report, a male, 24, asked for a password to use a computer, but was refused because he didn't have any type of ID.
His wife, 39, had an ID and received an access code. The report shows the man sat next to his wife and began using the computer.
According to the report, both parties violated OCCC's Acceptable Information Technology and Acceptable Use Policy.
The policy can be found at www.occc.edu/policy/pdf/3058.pdf.
The report states that both both parties were informed about the policy prior to the incident.
Madden then discovered the male suspect had been banned from OCCC property for six months on March 7.
When Madden informed the man he also was in violation of OCCC policy 142, Order to Leave Institution of Learning, the woman began shouting, creating a disturbance.
Both parties were escorted to the Campus Police office, photographed, and told they are banned from the campus for six months. The couple left the campus on a Metro Transit bus. The case is still active.
Names were redacted on the report under the direction of Marketing and Public Relations Director Cordell Jordan who said names are redacted "according to OCCCPD Standard Operating Procedures involving information released and information withheld." To obtain a copy of the procedure, email cjordan@occc.edu.
To contact campus police, call 405-682-1611, ext. 7747. For an emergency, use one of the call boxes located inside and outside on campus or call 405-682-7872.