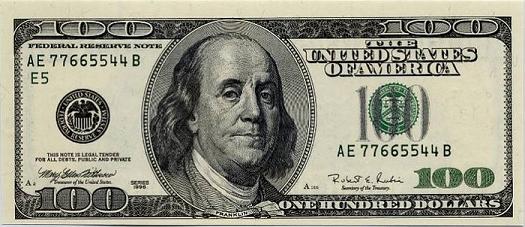 A counterfeit $100 bill was found Aug. 24 in the Bursar's office while employees were processing a deposit, according to a campus police department report.
According to the report, no one in the office was able to determine who the money came from.
The report states that the Bursar's office uses counterfeit detection pens, but reported that it is unknown why the bill went undetected.
The bill in question, as well as the police report, will be sent to the U.S. Secret Service for storage and investigation.
The reporting officer said if there is an investigative agency willing to look at the case — listed in the reports as larceny because there is not a category for fraud — video surveillance from Aug. 8 through 24 of the Bursar's office will be made available to that agency.
The first week of the fall semester saw a couple of auto accidents that were reported to campus police. Both were non-injury.
In one accident, campus Police Officer Patrick Martino used surveillance camera footage to solve a dispute between the two people involved.
Danielle Tucker, 28, told Martino her car was parked when she was struck by Aurash Zarkeshan, 18, in parking lot A.
Zarkeshan disputed Tucker's statement, saying Tucker was backing out of a parking spot when she struck Zarkeshan's red Nissan.
Video showed Tucker backing her black Lexus from a parking spot, striking Zarkeshan's vehicle. Another reported accident was a hit-and-run in parking lot F. William Waldrop, 17, reported damage on his red Chevrolet Silverado truck.
Waldrop said the damage to the back bumper on the passenger side was "probably" not present when he parked his car, according to police reports.
To reach campus police, use the blue call boxes located in the parking areas or on campus, or call 405-682-1611, ext. 7747.
To contact Mitchell Richards, email seniorwriter@occc.edu.