Cosmetic name mostly lip service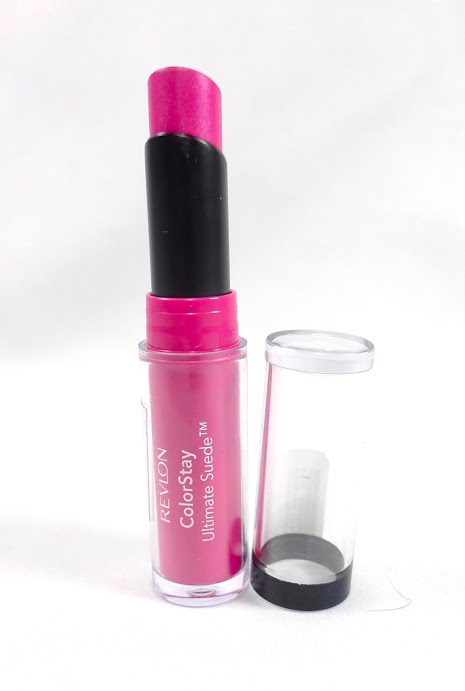 As anyone who deeply loves cosmetics probably knows, one of the greatest challenges and thrills in buying makeup is finding a product that will give you the most bang for your buck. Most people are familiar with drugstore makeup brands like Maybelline, Revlon, and Covergirl — these are the brands we see in department, grocery and drug stores wherever we go.
While drugstore makeup isn't particularly bad, a lot of it also isn't particularly good. That's why most makeup enthusiasts turn to so-called luxury brands that are sold in makeup stores like Ulta and Sephora.
Typically, luxury brands like Mac, Benefit, Too Faced and Smashbox provide a better quality product but at a much steeper price.
While I do own some luxury makeup, I am always on the lookout for drugstore products that can match the quality of pricier brands without breaking my bank account.
I am particularly fond of a good number of drugstore lipsticks, which is why I recently purchased a lipstick from Revlon's Colorstay Ultimate Suede Collection.
I own a couple of Revlon Colorstay lipsticks and I'm quite happy with both of them, but the most recent purchase I made was entirely new. I had not previously owned something from the Ultimate Suede Collection and looked forward to using the product.
I purchased color number 35, "Backstage." Upon removing the lid from the product, I discovered the natural tint seemed very nice and lustrous. The flat color of the lipstick is a medium plum shade but closer inspection reveals a shift of burgundy and gold shimmer in the lipstick. Based on the color of the lipstick alone, I planned to love the product.
There's nothing inherently bad about the lipstick. It goes on smoothly and has a very decent wear — of course, things like drinking from a straw or cup made the lipstick fade a bit but it was nothing drastic that needed to be fixed or reapplied right away.
The one thing I'm disappointed with is the formula of the lipstick. For something called the "ultimate suede collection," I would expect the lipstick to feel extremely smooth and soft on my lips. However, one will see that upon applying the lipstick, it quickly goes tacky and gets an almost sticky feeling. The sensation is a bit unpleasant, but doesn't interfere with the wearability of the lipstick.
I'm relatively satisfied with the purchase I made — the color is what I was looking for, and the formula is built to last for a few hours. However, I think the next time I go looking for a drugstore lipstick, I won't be looking at the Ultimate Suede collection simply because the name was so misleading.
Rating: B+