'Conversation' best movie of 1970s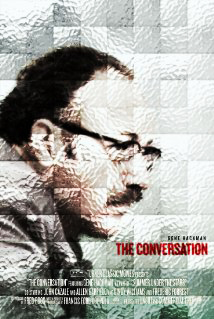 The 1970s were more than a terrific decade for film — it was the best.
And one of the finest films to emerge from the '70s is Francis Ford Coppola's psychological thriller "The Conversation."
Written, directed and produced by Coppola, the film also was nominated for an Academy Award for Best Picture in 1974, the same year as Coppola's "The Godfather: Part II."
Made on a much smaller scale than most Coppola films, this story is ridiculously rich with character depth.
Harry Caul (Gene Hackman) is a well-regarded expert in audio surveillance. But viewers quickly discover Harry's capability of surveillance doesn't translate into a talent of security.
In the beginning of the story Harry is only concerned with capturing clear audio.
He knows better than to question his client's motives behind their requests.
That is, until a recording he has done for a powerful client reveals a potential murder.
After cleaning up a particular segment of audio, Harry hears the statement "He'd kill us if he got the chance."
This triggers Harry's repressed guilt along with intense paranoia.
Confessing his sins to a priest, Harry mentions people have previously died because of his work.
Worried the recording will cause more death, he refuses to deliver the finished tapes to his client.
David Shire's unforgettable piano score submerged with Walter Murch's eerie sound montages trap the viewer within Harry's living nightmares.
Many scenes were subtly shot with a surveillance camera-like point of view.
Just as Harry eavesdrops on strangers, the audience monitors his every move. Or perhaps Harry's clients were always watching him?
Aside from "The Conversation" being the type of movie I enjoy watching, it's the type I wish was made more often.
Rating: A+
TOP 20 MOVIES
Weekend of Sept. 19 through Sept. 21 www.newyorktimes.com
No Good Deed
Dolphin Tale 2
Guardians of the Galaxy
Teenage Mutant Ninja Turtle
Let's Be Cops
The Drop
If I Stay
The November Man
The Giver
The Hundred-Foot Journey
When the Game Stands Tall
As Above, So Below
Lucy
The Expendables 3
Into the Storm
Boyhood
Cantinflas
Finding Fanny
Atlas Shrugged
A Most Wanted Man