Contributions of African Americans noted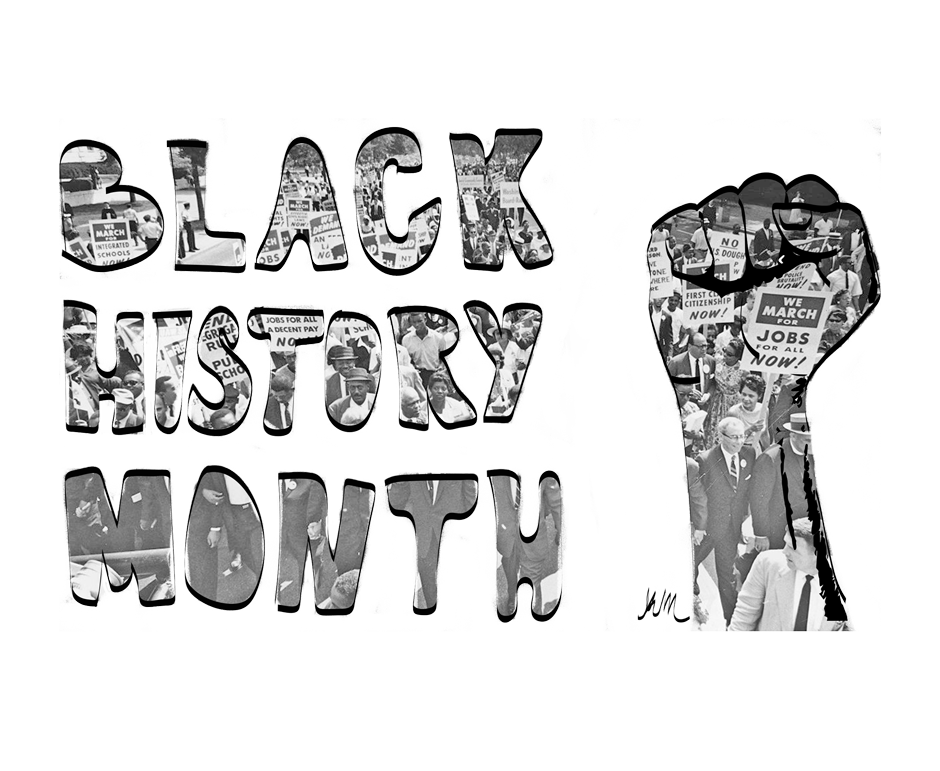 In America, every year February is called Black History Month, or National African American Month.
It is a time for U.S. citizens to reflect on the achievements of black Americans and recognize the significant role of African Americans in U.S history.
Despite its good intent, political science Professor Sharon Vaughan has reservations about relegating the history of any group to just one month.
Black history should always be celebrated, she said.
"I have mixed emotions about [Black History Month]," Vaughan said. "We have this month whether it's Black History Month, Women's History Month, things like that.
"And I think it's a good way to learn because sometimes we have good speakers, we have programs to educate people, but it should be Black History Month every month."
Vaughan said whenever she always reminds her students about the history all communities have contributed to develop the American history.
"Our (history) books need to diversify," she said. "Our books are getting better, but they don't tell all of our history.
"You know we have a very diverse college here. If everything is just 'dead white men' in class, in the books, it is pretty boring for you."
Vaughan said there are many influential African Americans in the U.S.
"Of course, we have a president, Barack Obama, so he has to be on the list," she said. "But I would think that there are a lot of other people that we need to think about. We need to think about the Black Lives Matter movement. I think they're important. I think they have an important voice … on police brutality, on racism."
Vaughan said leaders in the 1960s Civil Rights movement also deserve acknowledgement.
"Maybe I'm out of fashion but I still respect John Lewis.
"He was my representative when I lived in Atlanta, Georgia," she said. Lewis, at age 75, continues to represent his congressional district in Washington, D.C.
"You know he marched with Dr. (Martin Luther) King and he was the leader of the student movement for Civil Rights," Vaughan said. "So I think when John Lewis speaks, a lot of people still listen. I think a lot of people still respect Jesse Jackson, he has been a leader of the Civil Rights movement."
Everybody should celebrate Black History Month so that they can be educated about history, she said. "You know African Americans are an important part of our history. They built this country on the back of slave labor."
Vaughan said she knows many of her African American students don't know a lot about their history, so she wants to tell them.
"Even when I taught at Morehouse, Morehouse is an all-male, all African American college, and many of them did not know much about their history," she said.
Vaughan said the situation the African American population is facing in America now is discouraging, with higher unemployment and the higher poverty compared to other minorities.
History Professor John Ehrhardt said he thinks celebrating Black History Month is a good thing.
"The truth is, in spite of the fact that the Civil War ended slavery and Constitutional Amendments gave African Americans civil liberty, they didn't really for most of the next 100 years get to enjoy those civil liberties, didn't get to enjoy their freedom, didn't get to participate fully in the public life of this country," he said.
"I think one of the good things about Black History Month is that it reminds not just African Americans but all Americans of the struggles that they had to go through in order to finally get rights like the right to vote, and the right not to be segregated," Ehrhardt said. "So it reminds us of the fact that sometimes we have to struggle in order to actually allow all members of society to enjoy the promise that is America."
There has been much progress in the U.S. since the 1960s for the African American community, starting with the ending of segregation, Ehrhardt said. However, he said, the community still faces disproportionate problems with poverty, lack of education, incarceration or imprisonment, and still face a lot of informal discrimination.
Ehrhardt said the event is one of the helpful solutions to create better lives for the African American population, but it is a slow process.
"[…] We have had African American History Month and Martin Luther King Day for a long time and clearly not all of the problems African Americans face have been totally resolved," he said. "But it certainly doesn't do any harm to remind people once a year of the struggles occurred and achievements. It is not just about struggles. This month reminds people of very significant achievements that black individuals have made to this country."
People who are interested in learning more about the Black History Month can attend several events which take place in Oklahoma City in February:
Oklahoma History Center, 800 Nazih Zuhdi Drive, Oklahoma City, will celebrate the Black History Month from 1 to 4 p.m., Feb.6.
University of Central Oklahoma, 100 North University Drive, Edmond, will held several events such as meetings, a debate, and Miss Black UCO (?) during February. Check times and dates at www.uco.edu/studentlife/diversity/programsandevents/bhm.asp for more information.