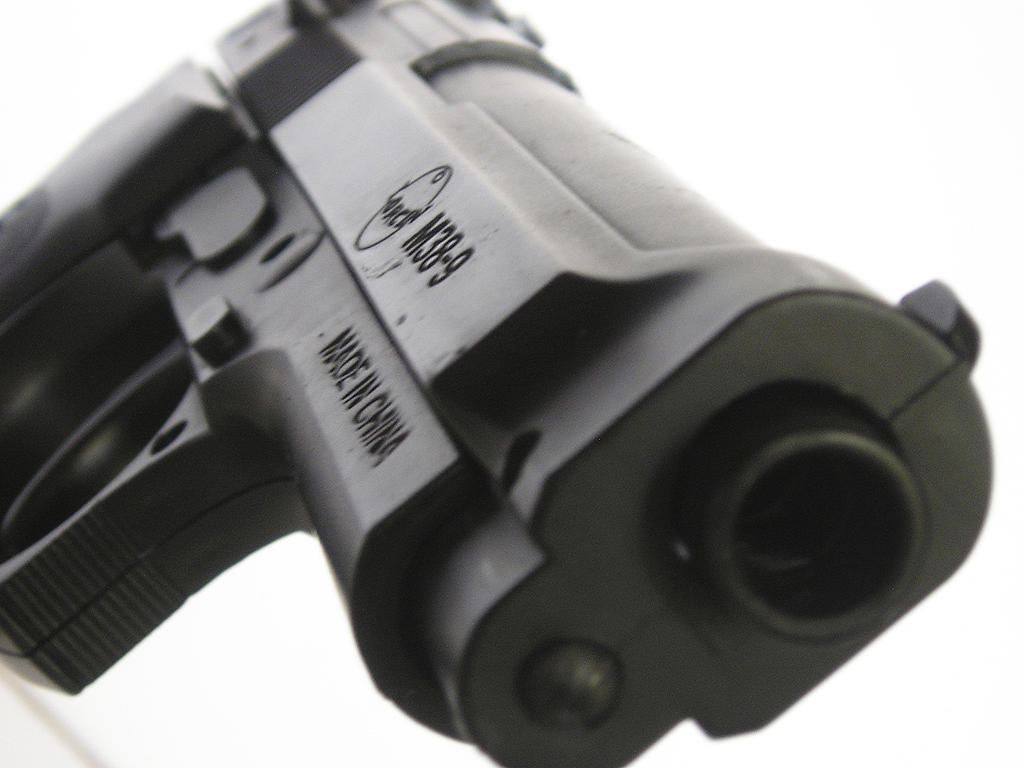 Adrienne O'Reilly said she never wants to worry about being attacked on campus while attending college in Oklahoma.
The 19-year-old Oklahoma State University graduate student is the Oklahoma Director of Students for Concealed Carry on Campus (www.concealedcampus.com), an organization with the goal of passing legislation to allow students to carry concealed weapons on campus. In addition, O'Reilly is working as a lobbyist for Oklahoma Senate Bill 858.
SB 858 would permit the possession of handguns on college campuses in Oklahoma to anyone who has a valid concealed handgun license or who is weapon certified by the Council on Law Enforcement Training.
O'Reilly said the law would permit concealed carry on campus but not inside classrooms. She said 71 college campuses nationwide currently permit citizens to carry concealed weapons.
However, SB 858 has already drawn aggressive opposition from Oklahoma public college and university presidents, including OCCC President Paul Sechrist.
"I do not believe allowing more guns on college and university campuses will make them safer," Sechrist said. "In fact, I believe this could make campuses less safe."
Glen Johnson, Oklahoma State System for Higher Education chancellor, is against the bill as well.
"There is no scenario where allowing concealed weapons on college campuses will do anything other than create a more dangerous environment for students, faculty, staff and visitors," he said in a statement to state college and university leaders.
"A coalition of our 25 college and university presidents, law enforcement officials, students, parents, faculty, and administrators will aggressively oppose any attempts to permit the carrying of concealed weapons on our campuses."
O'Reilly plans to fight just as vehemently in the other direction.
"There are no valid reasons why licensed individuals who are allowed to carry everywhere else cannot carry on college campuses," O'Reilly said.
She said she became politically active in gun control issues as a result of being assaulted by an acquaintance near Texas A&M University in College Station, Texas. O'Reilly was attending Texas A&M at the time the incident occurred.
After the assault, O'Reilly said, she started getting involved with Students for Concealed Carry on Campus.
O'Reilly said she has worried about the inability to have security around her 24 hours day while attending college.
"That is when I decided to take my safety into my own hands," she said.
Through her involvement in Students for Concealed Carry on Campus, O'Reilly began to lobby the Oklahoma State Senate to introduce a bill that would permit citizens to possess concealed firearms on college campuses in Oklahoma.
Oklahoma State Sen. Steve Russell, (R-Oklahoma City), was the first to respond to O'Reilly's inquiries.
Russell, an Iraq War veteran and outspoken proponent of gun rights in Oklahoma, has proposed SB 858 along with several other bills to expand gun rights.
Although Russell agreed to answer e-mail questions, he had not sent his responses by press time.
However, other state senators responded with their thoughts regarding the proposed legislation.
State Sen. Andrew Rice (D-Oklahoma City) said he plans to vote no on the legislation.
"I think the proposed legislation is a bad idea for a solution to a difficult but rare problem, which is campus violence," Rice said.
"Law enforcement is very uneasy with a scenario of many different people potentially being armed on campus and feel it would put them in a tactical disadvantage when a potential security threat may arise."
State Sen. Ralph Shortey (R-Oklahoma City) said he hasn't yet made up his mind about SB 858.
Shortey is the State Senator for District 44, which includes OCCC.
"I'm kind of torn on the issue, but we have a second amendment right," Shortey said.
"I hesitate to create any sort of policy on any sort of extreme circumstance such as the Virginia Tech massacre or the Tucson, Ariz. shootings," he said.
An open carry measure passed the Oklahoma Legislature last year, but was vetoed by former Gov. Brad Henry, a Democrat.
New Republican Gov. Mary Fallin has indicated her support for an open carry law. However, she has not taken a position on the plan to allow concealed carry on college campuses.
Alex Weintz, Mary Fallin's communications director, issued the following statement to the Pioneer.
"Gov. Fallin is a strong supporter of the Second Amendment who believes any limitations on law abiding citizens carrying guns should be rare and limited in scope.
"Gov. Fallin readily acknowledges the concerns expressed by school administrators about guns on college campuses.
"The governor hopes any legislation that reaches her desk takes those concerns into consideration while preserving Second Amendment rights."
Sechrist said while he is aware SB 858 could create a scenario where students, faculty, staff or guests on campus could provide immediate help before police or security officers arrive on the scene, that also could create unfortunate consequences once professional help arrives.
"It is likely in the chaos that almost always happens in these situations, it would be nearly impossible to sort out who is friend and who is foe, resulting in an even more dangerous situation for those trying to help," he said.
In the event SB 858 is passed, Sechrist said the college would revisit what is needed to provide OCCC students and employees with a safe learning experience. OCCC's contingency and reserve funds could be used for safety purposes.
"Safety is always the highest priority in the budget," he said. Safety is certainly on the mind of state senators, especially in the wake of Tucson, Ariz. shooter Jared Loughner's previous mental history and run-ins with professors and administration at Pima Community College.
Rice said he thinks an early and aggressive intervention with potential threats, particularly of mentally unstable persons, is what could help protect students on campus.
Shortey has a different viewpoint.
"We cannot guarantee they don't have firearms already," Shortey said.
He said he knows of several individuals already carrying concealed weapons at OCCC and other college campuses.
"If a person thinks they need to protect themselves they will."
OCCC student reaction varies on the topic of SB 858.
Mary Pepper, 28, pre-pharmacy major, is against the bill. "Anybody can get a conceal carry license, even a crazy person," Pepper said. "It just takes one thing to set someone off and they could shoot a bunch of people."
Robert Wood, 19, petroleum engineering major, is for the bill. "I believe everyone deserves to have some sort of protection," Wood said.
O'Reilly said carrying concealed weapons on college campuses has broader social and political implications beyond OCCC, OSU or Texas A&M.
"It is an issue not just about everyone in Oklahoma or Texas, but everyone in America as well."
To contact Joey Stipek, email editor@occc.edu.