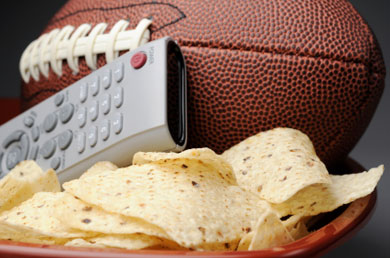 Whether you're a football fan or not, chances are you probably tuned in to this year's Super Bowl in anticipation of the commercials. From witty ads to movie trailers, Super Bowl advertisements are usually the cream of the crop.
This year? Not so much.
While viewers can normally count on smut from companies like GoDaddy, this year's level of commercial perversion was both shocking and uncalled for.
It is a sad day and age when Pepsi commercials feature one man mentally chanting, "I want to sleep with her, I want to sleep with her" in reference to his new date, and another drooling over a stereotypical blonde bimbo while his wife stands right beside him.
Personally, I've never been more proud to be a Coca-Cola drinker.
Another flop came from the usually clean-cut Faith Hill. In a spot for Teleflora — a flower store, of all things — Hill guides a wayward young man on what message to send with his Valentine's Day bouquet. When she encourages him to simply tell her how he feels, he proceeds to write about how much he enjoys her "rack."
Even Chevy couldn't pump the new Camaro without featuring guys arguing over what "hot chick" should be sitting in the driver's seat. Come on now. Isn't the car sexy enough?
And don't even get me started on Kim Kardashian's Skechers spot, which was little more than glorified pornography as a sweaty Kardashian writhed around in minimal clothing.
Although adult humor has its place, the Super Bowl is not it.
For many children, it is tradition to watch the big game with their parents. The Super Bowl is a place for friends and family members to gather, and should be a safe haven, free from today's perversities.
It is outright disgusting that this kind of filth has to permeate one of the cleanest, most traditional events in American history.