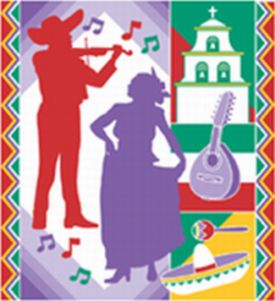 The Hispanic Organization to Promote Education is partnering with Student Life to plan events for a celebration of Hispanic Heritage Day, on Sept. 14, said Student Life Director Erin Logan.
"Right now, we don't know exactly what we're doing for Hispanic Heritage Day," Logan said.
She said HOPE participated in the Student Organization Fair last week and is waiting on membership numbers.
"Once they have some numbers and an idea of what their members want, we're going to sit down and get it all planned out."
Hispanic Heritage Day is in celebration of National Hispanic Heritage Month which runs from September through October, according to hispanicheritagemonth.gov.
Keep checking back with the Pioneer online at www.occc.edu/pioneer for updates.
To contact Jeremy Cloud, email communitrywriter@occc.edu, or stop by 1F2 in the Arts and Humanities building.
About National Hispanic Heritage Month
Each year, Americans observe National Hispanic Heritage Month from Sept. 15 to Oct. 15, by celebrating the histories, cultures and contributions of American citizens whose ancestors came from Spain, Mexico, the Caribbean and Central and South America.
The observation started in 1968 as Hispanic Heritage Week under President Lynden Johnson and was expanded by President Ronald Reagan in 1988 to cover a 30-day period starting on Sept. 15 and ending on Oct. 15.
It was enacted into law on Aug. 17, 1988. The day of Sept 15 is significant because it is the anniversary of independence for Latin American countries Costa Rica, El Salvador, Guatemala, Honduras and Nicaragua.
In addition, Mexico and Chile celebrate their independence days on Sept. 16 and Sept. 18, respectively. —hispanicheritagemonth.gov