College plans anniversary celebration for 1963 march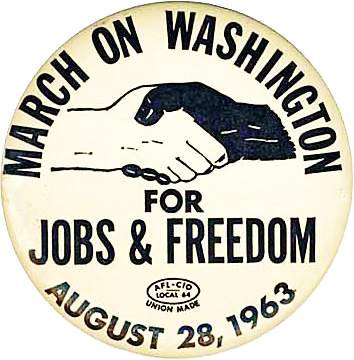 Students will get to experience the importance of the 1963 March on Washington at a 50th anniversary celebration at 12:30 p.m. Wednesday, Aug. 28 in College Union 3 of the Main Building, said Political Science Professor Sharon Vaughn.
"That's where hundreds of thousands of people came and it was probably one of the greatest demonstrations for civil rights and social justice in American history.
"This is where Dr. Martin Luther King made his famous 'I Have a Dream' speech."
Vaughn said the events that happened in the 1960s still matter today.
"It's going to be kind of like a trip back to the 1963 event because it really changed American history and it changed American society," she said.
"We're going to have actual video footage of the 1963 march. We're going to have some of the music, we're going to talk about Dr. King's speech and Political Science Professor Dana Glencross is going to talk about why it still matters."
Vaughn said she also is teaming up with other OCCC employees for this event.
"[Dana Glencross and I] are going to join forces with two librarians, Dana Tuley-Williams and Tricia Sweany from the OCCC Library, and we're going to do a Brown Bag presentation and discussion."
Vaughn said King's history is an area of expertise for her.
"I taught at Morehouse College which is where Dr. King graduated from," Vaugh said.
"I've actually taught Dr. King's political philosophy and I've actually read his papers.
"Professor Glencross teaches law so that's why she's going to be discussing the 1964 Civil Rights Act and the 1965 Voting Rights Act. So it's kind of like we're pulling our two specialties together.
"We're partnering with the library to put on something that I think will be informative and fun for students. It's just too important for us not to recognize it.
Vaughn said the event is open to the public.