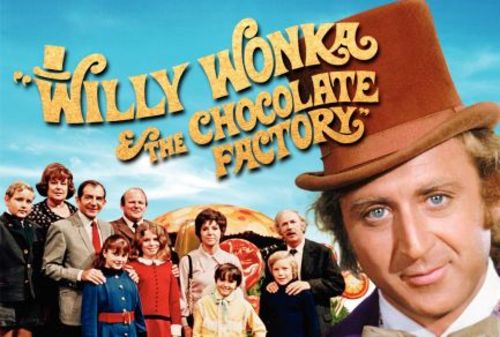 The College for Kids Music Theater Academy will present the Broadway Junior production of "Willy Wonka" at 7 p.m. Thursday, July 25, and at 3 p.m. Friday, July 26 in the Bruce Owen Theater.
The performances, featuring sixth, seventh and eighth graders, are free and open to the public.
Lead Instructor and Heritage Hall teacher Jay Ferguson has headed the program for three years.
Ferguson said the instructors chose to produce "Willy Wonka" because it is appealing to a wide range of viewers and incorporates many ensemble numbers throughout the play.
"This production is just fun … ," he said. "There is just more color, fun, candy and there seems to be a lot of associated joy."
The production will even include a few special effects including some modest flying when the characters drink the fizzy lifting drinks, Ferguson said.
"Ensemble performances are really fun," said Reese Dawkins, 12, an eighth grade student from Deer Creek Middle School who is playing the role of Willy Wonka.
Ferguson said the students have two weeks of rehearsal. During that time, the students help paint the set, make their costumes, learn choreography and memorize their lines.
The students enjoy it all from start to finish, he said. Dawkins agrees.
"I like to see the set and props come together since we start out with nothing," Dawkins said.
Ferguson said these types of performances give the option for more shy students who are not necessarily looking to be the center of attention to be on stage.
Students come from all over the metro and vary in years of experience, he said.
Ferguson said the first few days are spent getting to know one another through icebreaker and improvisation exercises in order to make the students feel more comfortable.
Stressing efficiency, the instructors will even have one-on-one rehearsals with individuals who need extra practice.
"Its just great to perform in a show where everyone is supportive and is rooting for you," Dawkins said.
Ferguson said there are a total of four instructors this year that have helped the students through every aspect of the production.
"We are happy to be here," he said. "We love having the opportunity to work with a diverse group of students."
Friday, July 26, concludes this summer's College for Kids program at OCCC.
For more information about the program, email Community Education Coordinator Brannon Dresel at bdresel@occc.edu or call 405-682-1611, ext. 7205.