Coffee and Gender lecture to address changes in society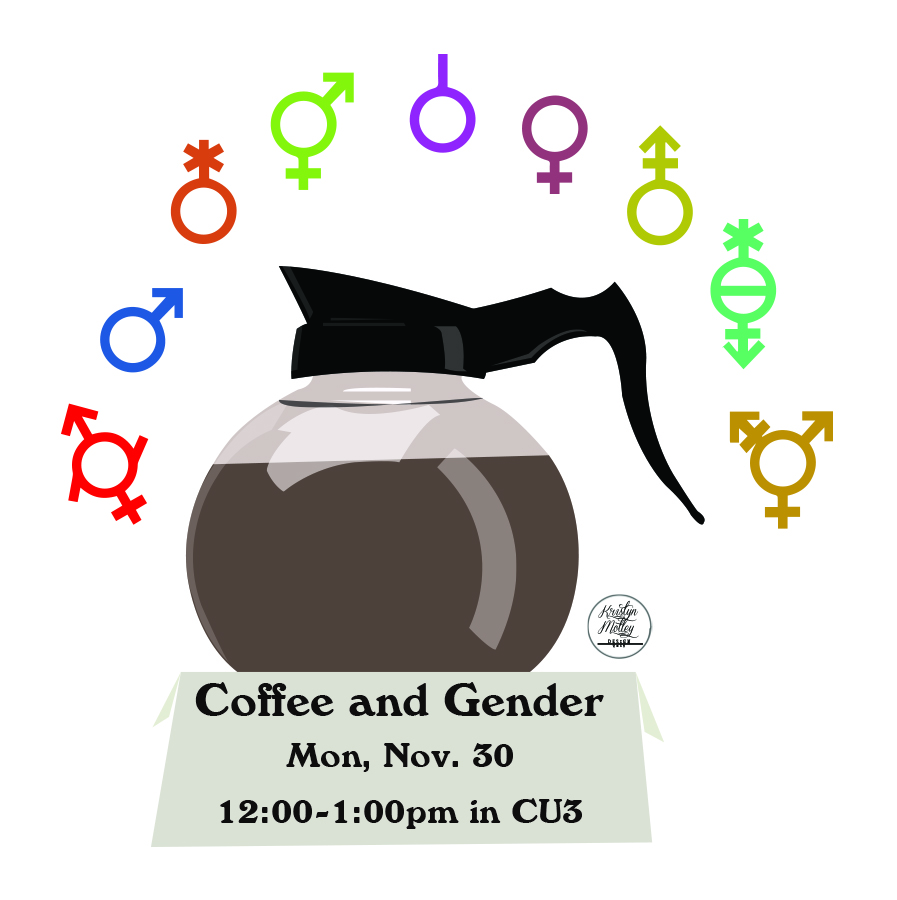 The changing face of human resources is one of the issues Human Resources Vice President Angie Christopher will address in the upcoming Coffee and Gender lecture. The lecture will be from noon to 1 p.m. Monday, Nov. 30 in CU3.
Christopher, one of the three speakers, said the lecture will be very beneficial to young professionals entering the workforce.
"These issues will really come into play as to where they want to work, the jobs they hold and how they face some of the challenges when it comes to equality and gender difference — and also overcoming those challenges," she said.
Christopher said she also will discuss how the changes in gender differences change how professionals make decisions regarding labor and benefits.
"Gender issues are changing more and more," she said. "As a Human Resource professional, we have to grow and change with all the issues that are going on in our society.
In a lot of workforces, women are the dominant gender in workforce, so how does that change the plan you have when you're creating benefits and work-life balance."
Psychology Professor Greg Parks and Sociology Professor LiErin Probasco also will be speakers at the event.
For more information, contact Student Life at studentlife@occc.edu or call 405-682-7523.