Club leader hopes summit will unite all people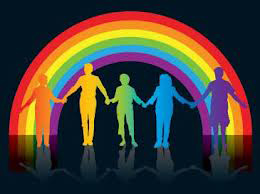 One campus club leader hopes an upcoming summit will help students become more open-minded and connect with one another.
Chris Reece, Leading Individuals for Equality club president, said LIFE is partnering with The Equality Network to host the 3rd-annual 2014 Oklahoma LGBTQQIA College Summit from 10 a.m. to 5 p.m. March 1 in the College Union.
He said the summit aims to facilitate dialogue between students, faculty, and community leaders regarding Lesbian Gay Bisexual Transgender Queer Questioning Intersex and Allied student topics.
"This free summit is jam-packed with information … that they would not get anywhere else but a conference such as this," Reece said.
"In addition, the summit will be a great way to network with students from other colleges around the state."
Reece said this year's conference will include topics such as:
•How to start and sustain a Gay-Straight Alliance
•Achieving equality on campus
•Reflections living as an allied member of the LGBT community
•Sexual responsibility and the LGBT community
Reece said students can visit www.tinyurl.com/2014CollegeSummit to register for the summit. He said the registration deadline is 5:30 p.m. Feb. 28.
Reece said "Many Voices, One Spirit Creating Communities of Inclusion" is the theme for this year's summit. He said the summit's itinerary is loaded with guest speakers, break-out sessions and round-table discussions.
The summit also will feature vendors such as the Latino Center HIV Testing in Room 1X5, he said.
Among other community leaders, Reece said, speakers will include OCCC President Paul Sechrist and Toby Beauchamp, assistant professor of Gender and Women's Studies at Oklahoma State University.
Reece said lunch is included and each registrant will receive a T-shirt and other take-home goodies. He said registration will begin at 9 a.m March 1.
For more information regarding the LGBTQQIA College Summit, contact Reece at 405-761-1031 or visit www.tinyurl.com/2014CollegeSummit to register.
To contact Siali Siaosi, email seniorwriter@occc.edu.