Local light shows to celebrate the season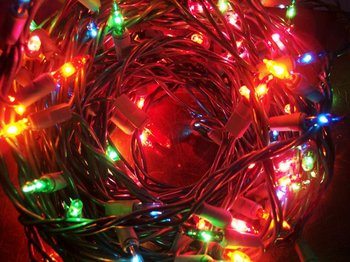 If you're looking to put a little light into your holiday break, consider visiting one of the following attractions in and around the metro area.
Bricktown Lights
What better way to see the magical holiday lights than aboard a water taxi on the Bricktown canal? Bring a coat and stare in awe as the lights twinkle off the water.
Ride free from 6 to 9:30 p.m. Thursdays through Sundays until Dec. 30 thanks to The Oklahoman.
For more information, visit www.welcometobricktown.com or call 405-236-8666.
Yukon's Christmas in the Park
Since 1995, Yukon's Christmas in the Park has only continued to get better and better. Drive over three miles through 100 acres along Jim Watson Drive and see more than 300 incredible light displays from your car. Get more information, and see a gallery of images from Yukon's event, so you can get just a taste of what's there.
Admission is free, but donations are accepted at the end of the drive-through. Event runs from 6 to 11 p.m. through Dec. 31 in Yukon City Park.
Christmas in the Park is held in Yukon's City Park, located at 2200 S. Holly.
For more information, visit www.yukoncc.com or call 405-350-8937.
Midwest City's Holiday Lights Spectacular
The Joe B. Barnes Regional Park becomes an extravaganza with a 118-foot Christmas tree, a tunnel of lights, 80 lighting displays, waterfall and animated displays. Horse-drawn carriages available for the mile drive-through.
Event open 6 to 10 p.m. Sundays through Thursdays and 6 to 11 p.m. Fridays and Saturdays through Dec. 30.
The Joe B. Barnes Regional Park is located at S.E. 15 and Century Blvd in Midwest City.
For more information, visit www.midwestcityok.org.
Chickasha's Festival of Light
Now in its 17th year, the Chickasha Festival of Light attracts visitors from all over the nation and includes an animated, musically-choreographed show.
This free event runs to Dec. 31. Bus tours, carriage rides and photos with Santa available for a charge.
The Festival of Light is held at Shannon Park, located at 2400 South 9th St in Chickasha.
For more information, visit www.chickashafestivaloflight.com or call 405-224-9627.