Chinese language class on fall roster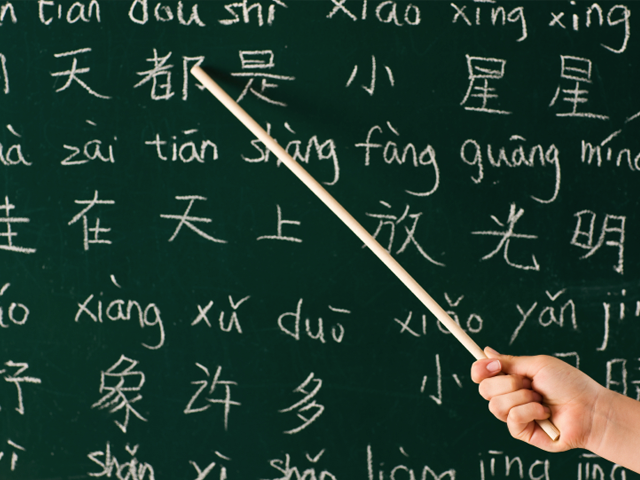 The Chinese word for "hello" is "ni hao."
That information might come in handy if you ever visit the world's most populous country, said Ginnett Rollins, French and Spanish professor at OCCC.
The simple word is one of many you will learn in OCCC's Introduction to Chinese, a 3-credit-hour class offered at the campus this fall.
"The class will teach students about basic vocabulary and Chinese culture," Rollins said.
Although she is fluent in English, Spanish and French, Rollins said, she is always ready to accept a challenge to learn more because new cultures, languages and experiences excite her.
And that is just what this class offers, Rollins said.
She said she has taken Introduction to Chinese, and speaks enthusiastically about her experience.
"I enjoyed learning about the Chinese culture." Rollins said.
She told about the time Professor Ashlie Wilhelm took the entire class to Grand House Chinese restaurant to teach them how to pour tea.
"We really focused on the culture, the customs." Rollins said.
She explained how in China, the ceremony of exchanging business cards is a valuable custom.
"Courtesy and politeness are very important in Chinese culture," Rollins said. "It made me want to visit China. And so I did."
Rollins said the class helped prepare her for the trip to China.
"It prepared me for their culture … and prevented me from embarrassing myself or offending someone," she said.
She said she knew enough vocabulary to introduce herself and make simple conversation, so when she became ill on a plane ride, Rollins was able to communicate with her nurse.
"When the nurse looked at me and said 'Hē', I knew that meant 'drink,'" Rollins said.
She pointed out that the class, which will transfer as an elective, helps students better understand Chinese society, and the differences between Chinese and American cultures.
"It will really help students appreciate the living conditions here in America." Rollins said.
"I would recommend the class to students who are looking to learn more about foreign culture," Rollins said.
"It was a fun class. I took it twice."
Intro to Chinese, taught by Professor Ashlie Wilhelm, will be offered from 9:30 a.m. to 12:20 p.m. on Thursday this fall.
The class will help students develop listening, speaking, reading, and writing skills in Chinese while providing a deeper understanding of the language and culture.