Childcare program a convenient option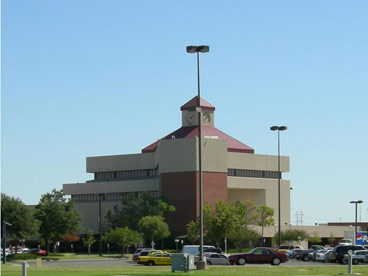 For parents of small children, going to school and working toward a degree can seem impossible at times. Students at OCCC who are facing that challenge have affordable day and evening child care available at the college's Child Development Center and Lab School, located at 6500 South Land Ave. That's just one mile north of campus.
There are openings for the fall, and students are encouraged to attend open enrollment at 9 a.m. Aug. 8 through 12. Available positions are expected to be filled quickly, especially for infants and toddlers, said Dr. Mary McCoy, director.
The student-scheduled child-care program accepts children from 6 weeks to age 5 in the daytime program and up to 8 years in the evening session. All classrooms in the Center are led by teachers who hold a minimum of a bachelor's degree in early childhood education, elementary education, or child development, McCoy said.
The program was started three years ago with one little boy named Camden. It has now grown into a program of more than 40 children with a waiting list for more, McCoy said.
Despite a 6 percent decline in state appropriations for the next budget year, the college has decided to add more teachers to expand the program.
The only new positions in the college budget next year are three teaching positions at the Child Development Center for the classroom that is being added for the fall semester.
"I think it speaks well for the college," McCoy said. "They are just very committed to the success of the students, and student parents have trouble getting to school."
The program also accepts state-paid child care and Native American assistance through the Muskogee tribe.
McCoy said OCCC and the staff at the Child Development Center have committed themselves to offering student parents reliable, affordable and convenient child care so that they can obtain a college degree.
"We're really excited when they graduate," McCoy said, "because we feel like we had a part in it."
Childcare is available Monday through Friday and parents have four different sessions to choose from to fit their schedule.
Daytime sessions are 7:30 a.m. to 10:30 a.m., 10:30 a.m. to 1:30 p.m., 1:30 p.m. to 4:30 p.m. The evening session runs from 4:30 p.m. to 8:30 p.m. and is not available on Friday. Each session costs $5. The lunchtime and dinnertime sessions include a meal for $3 more.
For more information on the program, call 405-682-7561.