Charnay graduates from Academy for Leadership and Development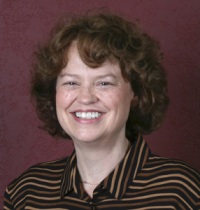 Ruth Charnay
Ruth Charnay, director for Communication and the Arts recently graduated from the Academy for Leadership and Development.
According to a press release from Cordell Jordan, the media relations coordinator for OCCC, "The Academy for Leadership and Development is a program developed by the Chair Academy, a division of the Maricopa Community College District in Mesa, Arizona."
"It was a fabulous experience," Charnay said. "It is for people who are directors, chairs, deans of colleges, or people who are in leadership positions. It really is a way for you to get together with your peers outside of your normal circumstance."
The program is a year long with a one-week workshop at the beginning and another at the end.
"You have a mentor," Charnay said. "I also had a mentor here on campus with Dr. Sechrist. I was able to meet with him once a month."
The Academy teaches leadership skills and techniques that can apply immediately to its candidates' work lives.
"I think the idea of finding strengths," Charnay said was her biggest take-away from the experience.
"Looking at how as individuals we have so much to bring to a process, its something I don't think is a new idea for me coming from a theater background…but its nice to be reminded that's how it works in any group."
Charnay also noted that one of her largest contributions to her group at the academy was the perspective of a larger school.
Overall Charnay reports that she feels that she has improved because of the course.
For more information about OCCC's involvement with the Academy for Leadership Development, call 405-682-7558.