Chancellor Glen Johnson chosen to speak at graduation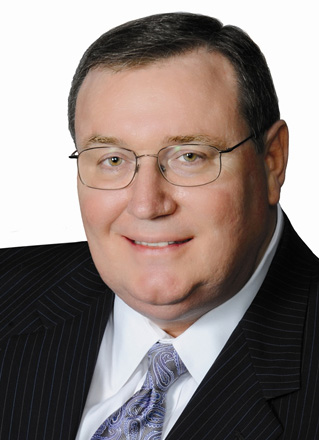 Oklahoma State Regents for Higher Education Chancellor Glen D. Johnson will be OCCC's keynote speaker for this year's commencement ceremony at 7:30 p.m. Friday, May 17, at the Cox Business Convention Center.
President Paul Sechrist said he invited Johnson to be the speaker.
"Speakers are invited based on a number of factors," Sechrist said. "The speakers generally hold high statute in the community or in the state, have a track record of supporting OCCC and the mission of higher education, have a reputation for having a message that is interesting and inspiring for our graduates."
Sechrist said Johnson is expected to speak about the importance of completing a degree and what it means to each graduate as well as Oklahoma's future economic development.
"I also suspect that the Chancellor will provide words of congratulations and will challenge graduates to continue learning," he said. "Chancellor Johnson is one of Oklahoma's most prominent citizens and has influenced the state in many ways," Sechrist said.
"Prior to becoming Chancellor, he was a member of the House of Representatives and was elected Speaker of the House. He later became the President of Southeastern Oklahoma State University. He has been inducted into the Oklahoma Hall of Fame."
The ORSHE serves as the coordinating board for the 25 public colleges and universities in Oklahoma, including OCCC, Sechrist said.